Are you one of those people that have New Years Resolutions? So were we, once a long time ago.
The problem we had was that we couldn't stick to them. It didn't matter if the resolution was about loosing weight or getting more exercise. A couple weeks or months afterwards, we stopped. Then the guilt and feeling of failure set in. It seemed like an endless cycle.
Then a couple of things happened in our lives. We attended a year long health basics course. I still remember a couple of lessons learned:
Develop a Mantra. Ours is "Food is just fuel".
Use smaller plates. We keep our dinner plates in the cupboard for company and just use the smaller set. It's funny how your mind works but it does make a difference.
Plate your food away from the table. This discourages seconds. It works too.
Half your plate should be coloured green and orange. Eat real food. Portion sizes should be no larger than your palm.
Drink a glass of water when you wake up, 30 before minutes before each meal and before bed.
Exercise for 30 minutes 3 times a week. In Red Deer we used the gym sets spread though out the Parks.
Focus on being healthy and weight should follow. We don't use a scale anymore.
Then we were introduced to Juice Plus. The Trio pills certainly make getting the required amount of fruits and vegetables easier. The corresponding improvement in our health has been astounding. But the trio is only a bridge so we also use the Tower Garden to get fresh vegetables year round. The flavour difference is amazing. It's like I've never eaten lettuce previously.
We completed a 12 day detox program the other day and notice that both of us have lost weight in our faces. This made us think about New Years resolutions again.
This time its different. We have a community that supports and encourages us. That same support could help you too. Click the photo to jump out to the Healthy Living Rules website. If you like what you see, leave a comment.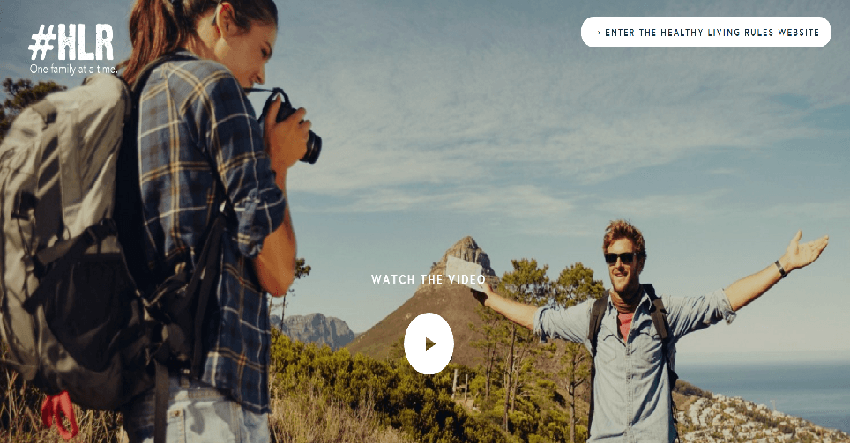 We encourage you to get involved in the January challenge. Use the site links under blog roll in the left toolbar to visit our site.
For every Trio and Shake order we receive from now until end of January we will also add you to the Holiday Living Rules Facebook page. There you'll find more recipes, tips and most importantly a supportive community.
Lastly, for every Trio and Shake order we receive from now until the end of January 2016 we will donate $20.00 to Big Brothers and Sisters Canada.