We recently moved back to my home town, Cochrane, AB. Both Della and I feel like its home. It's a beautiful part of Western Canada. We could post pictures all day but here is a few of our favorites.
Cochrane is barely outside Calgary, home of the famous Calgary Stampede. While Cochrane and Calgary share a western history, they've both grown. History is easily visible yet so is the influence of many other cultures. After all Calgary is 1.1 million people and Cochrane over 20 thousand.
We're in the Bow River Valley so we're heavily influenced by the Chinook Winds. Chinooks can change the temperature from -40 C (-40 F) to 0 C (32 F) in hours. That's in winter for anyone not from around here. Temperatures during summer days are moderate. Nights can be cool as we are in the foothills.
Cochrane is in the foothills of the Rocky Mountains. Canmore, Bragg Creek, Banff and Banff National Park are nearby.  Banff is  just 100 kms (60 miles) west. Nature is right on the doorstep as Cochrane Ranche Park and Glenbow Provincial Park are just minutes from us.
Our doors are open for coffee or the weekend. Were happy to have coffee or show you around the area. We have a couple of spare bedrooms so bring a weekend bag.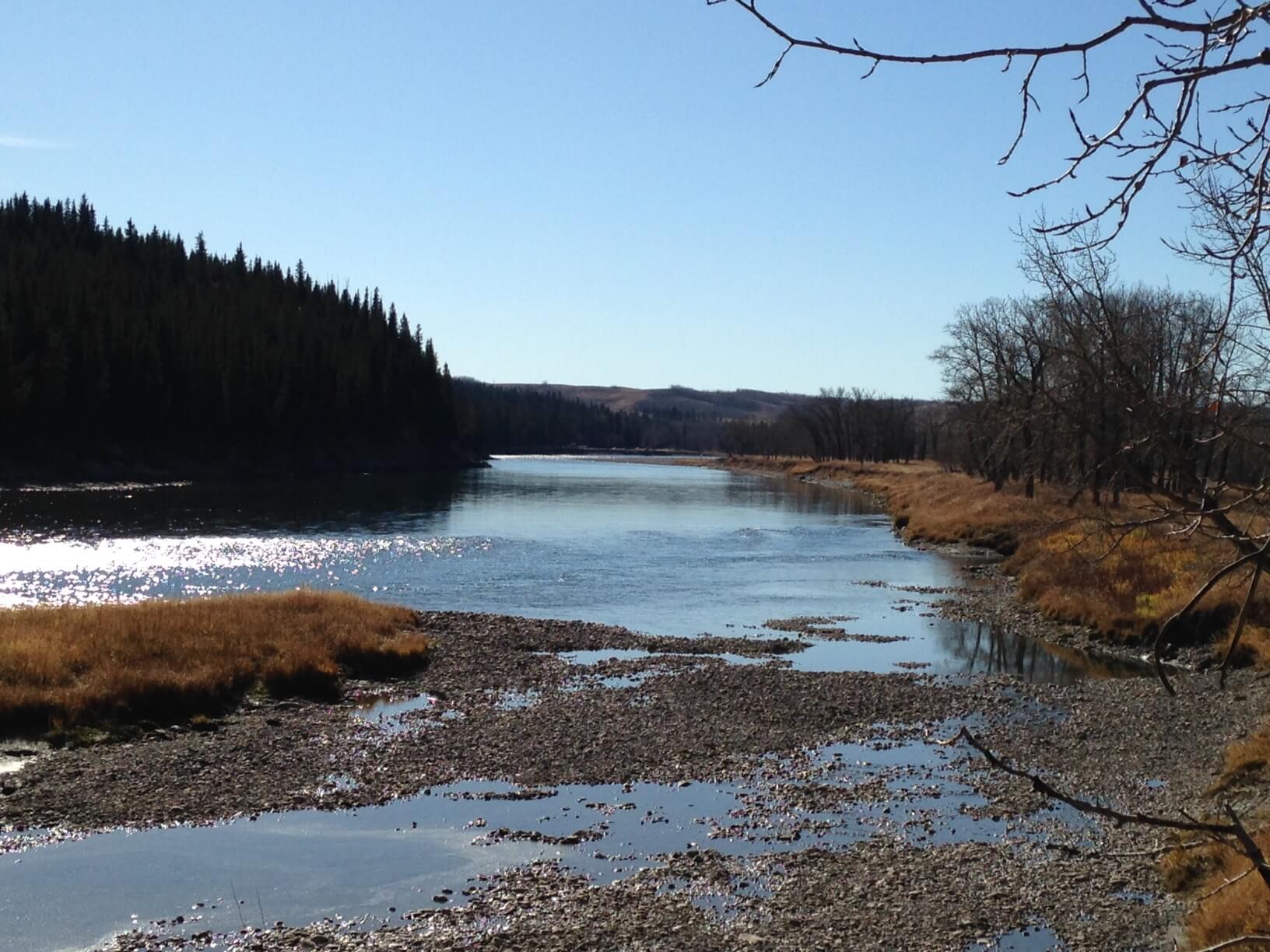 Bow River, Glenbow Provincial Park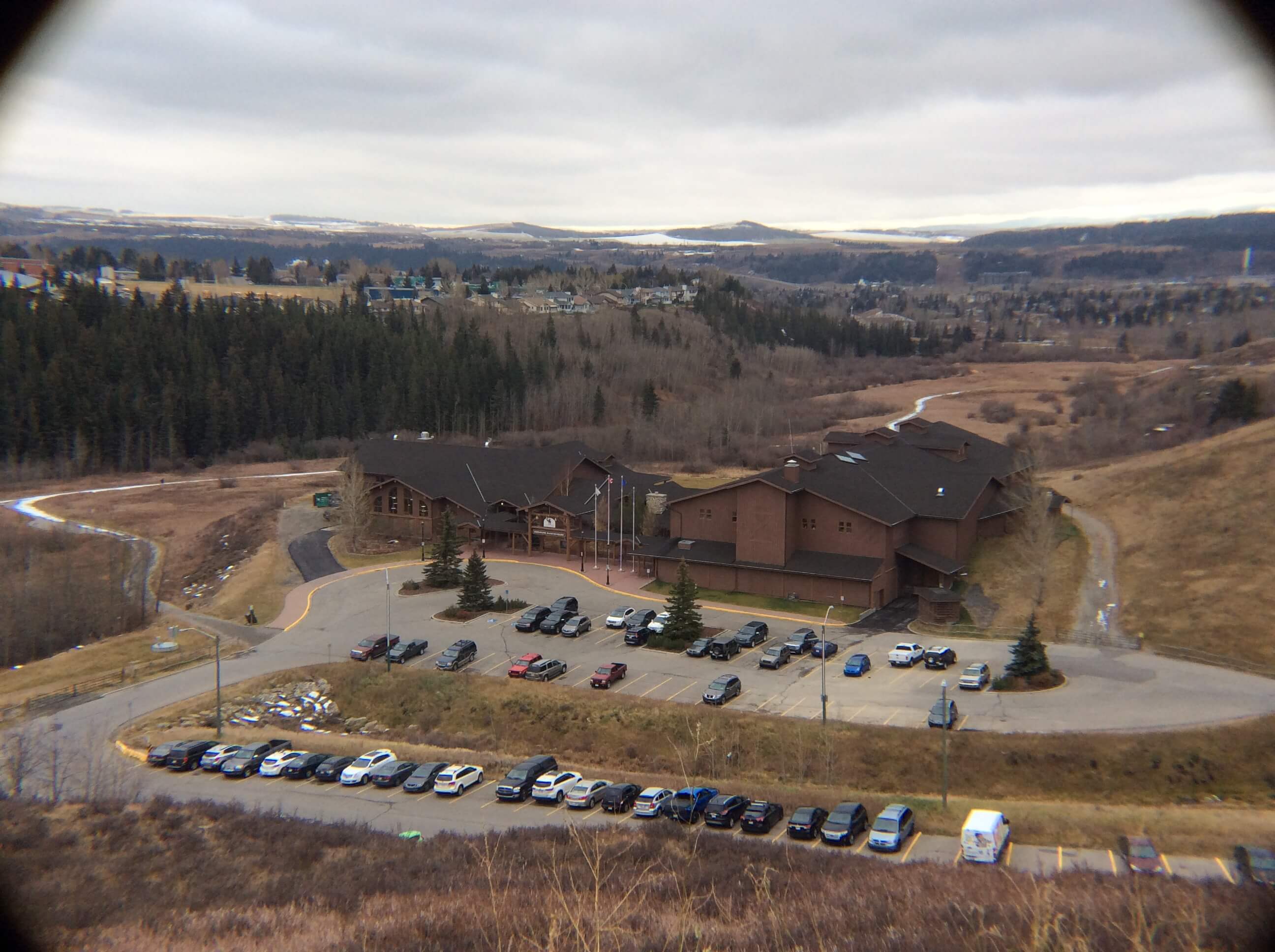 Cochrane Ranche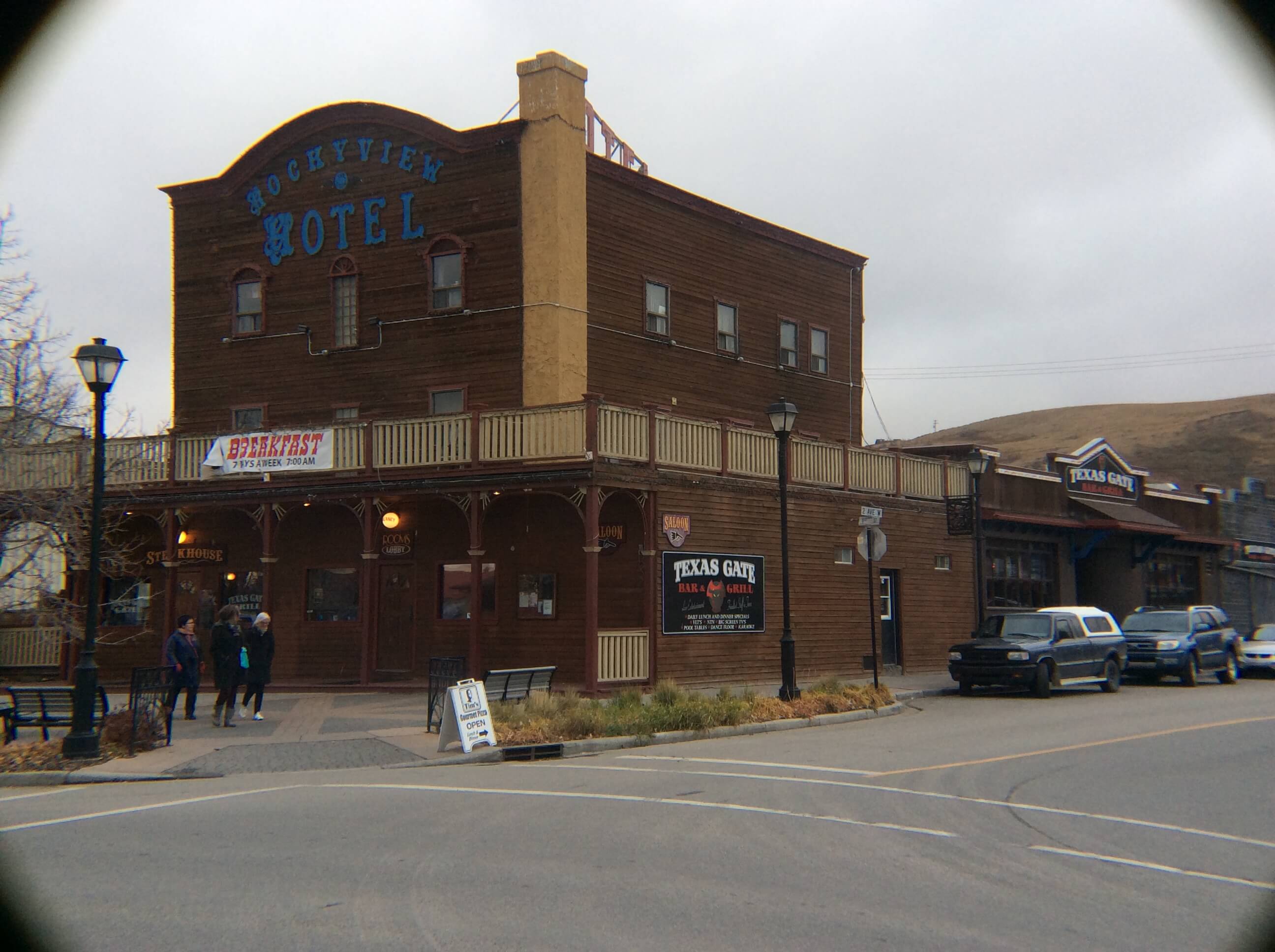 Rockyview Hotel, Cochrane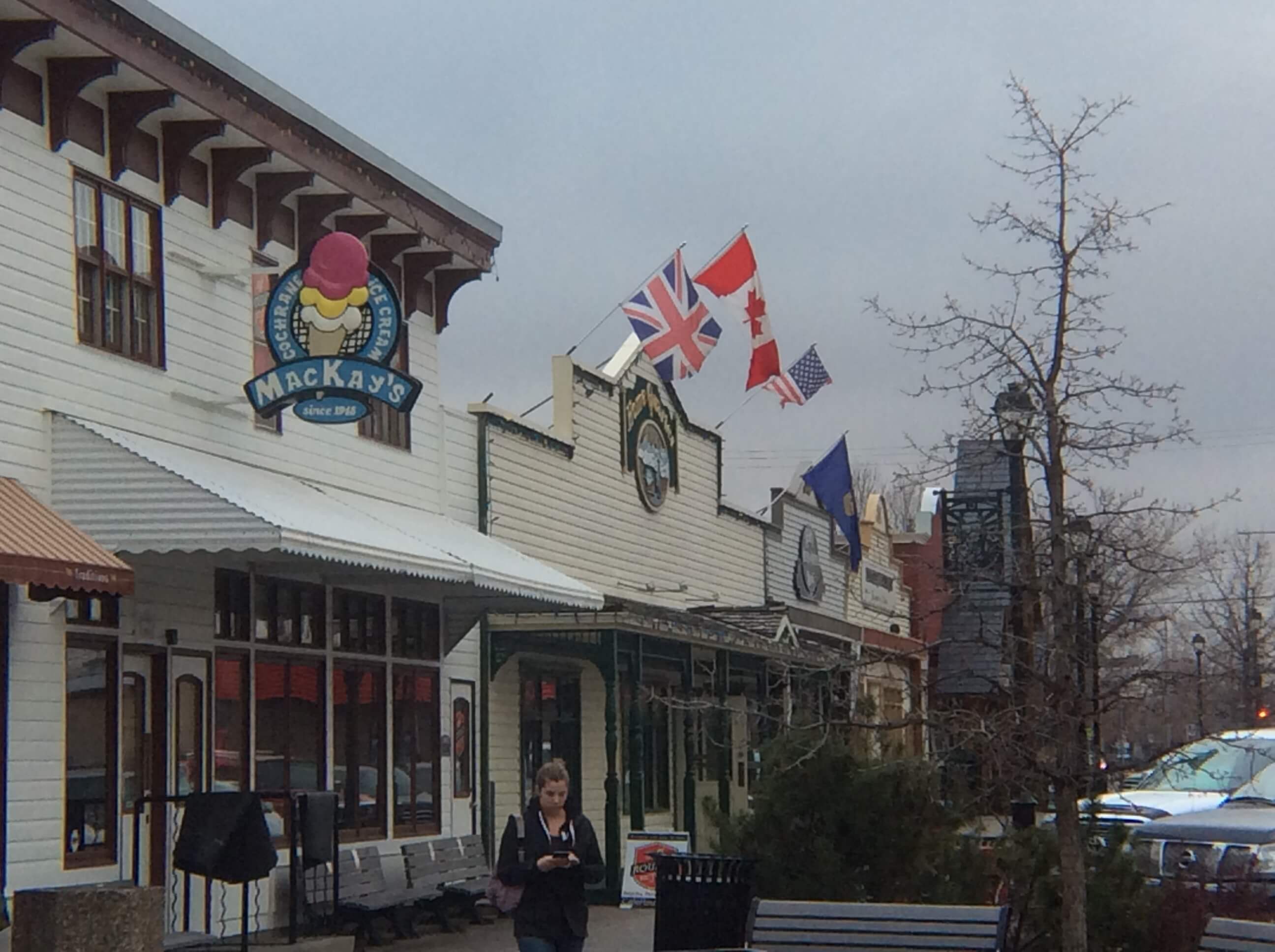 Main Street Cochrane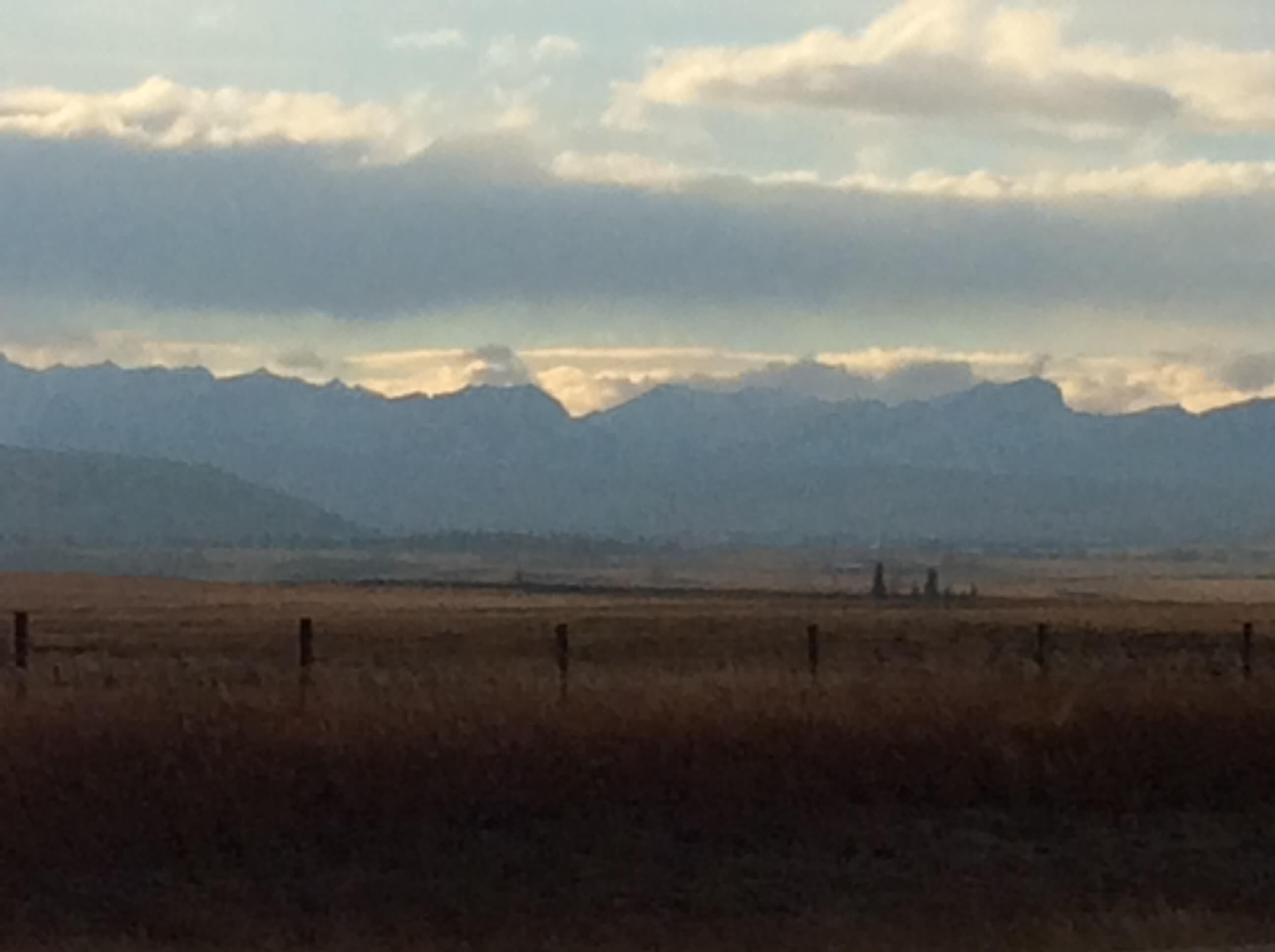 Bow River Valley and Rockies west of town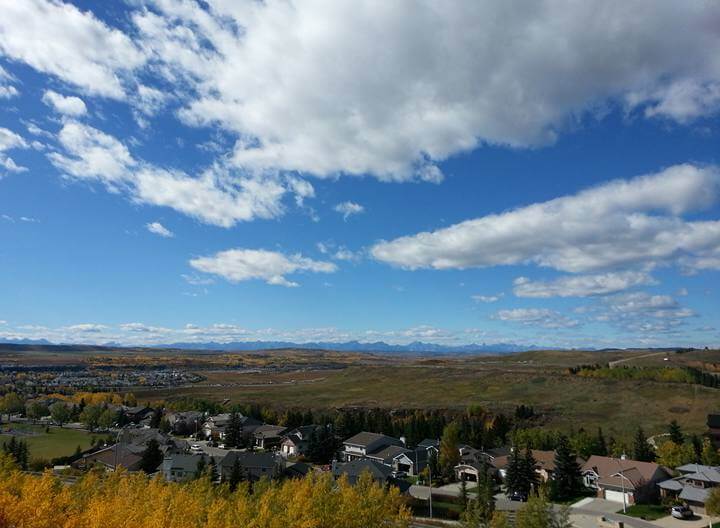 Magnificent Blue fall skies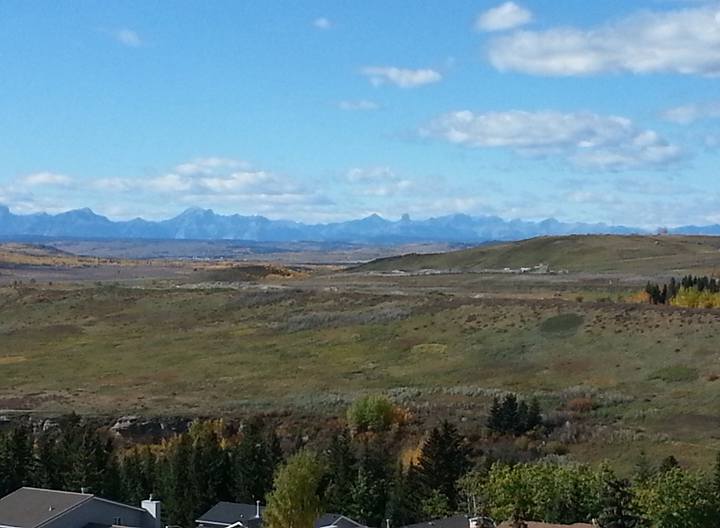 View west from top of Cochrane Hill