One of our reasons for accepting the job at the Williams Lake Stampede Campground is that it allows us to spend time with Della's family. We attended a milestone for nephew Thomas who graduated this weekend from Lake City Secondary School.
A couple of things with the graduation are new to my experience.
$150,000.00 is bursaries we're awarded to the graduating class of 2008. That's very generous of the community and what a way to get a career started. Thomas was fortunate enough to receive 6 different awards.
The graduating classes for several schools hold a parade. Some floats took a lot of effort, some were simpler, it looked like all were having fun.
Thomas and Tana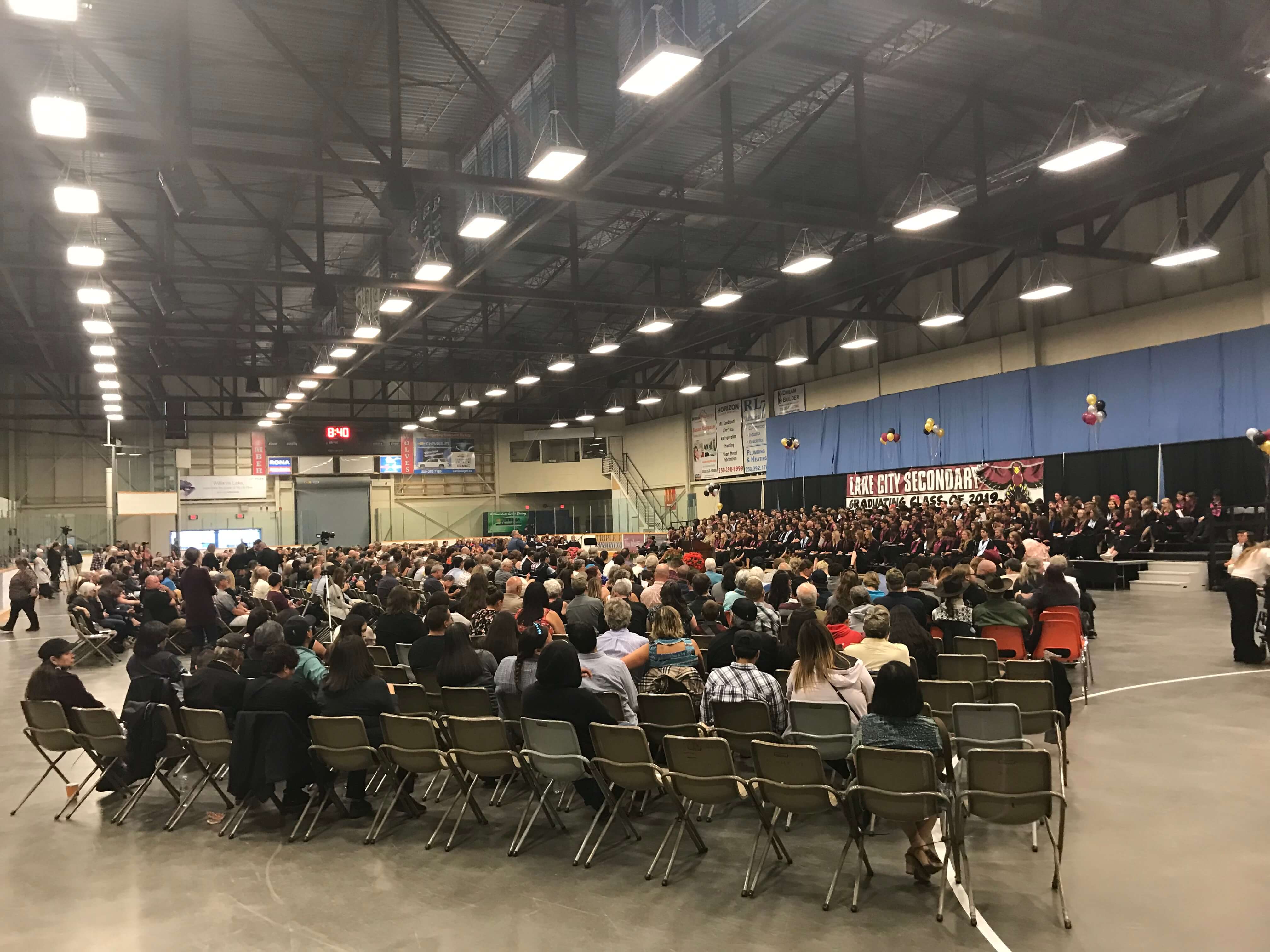 The Graduation Exercise
https://bowvalleyfreedom.com/wp-content/uploads/2019/06/img_1549-1.mov
Thomas and friends, driven by Uncle Wayne and Cousin Keeston.