I'm happy to update a review of the Williams Lake Stampede Campground. My last review was a couple of seasons ago. At the time my only concern was the poor WiFi connection. Since we run our business and are avid Internet users a speedy connection is important to us.
The Campground has run fibre and installed three antennas around the campground. Connections from every camp site are excellent.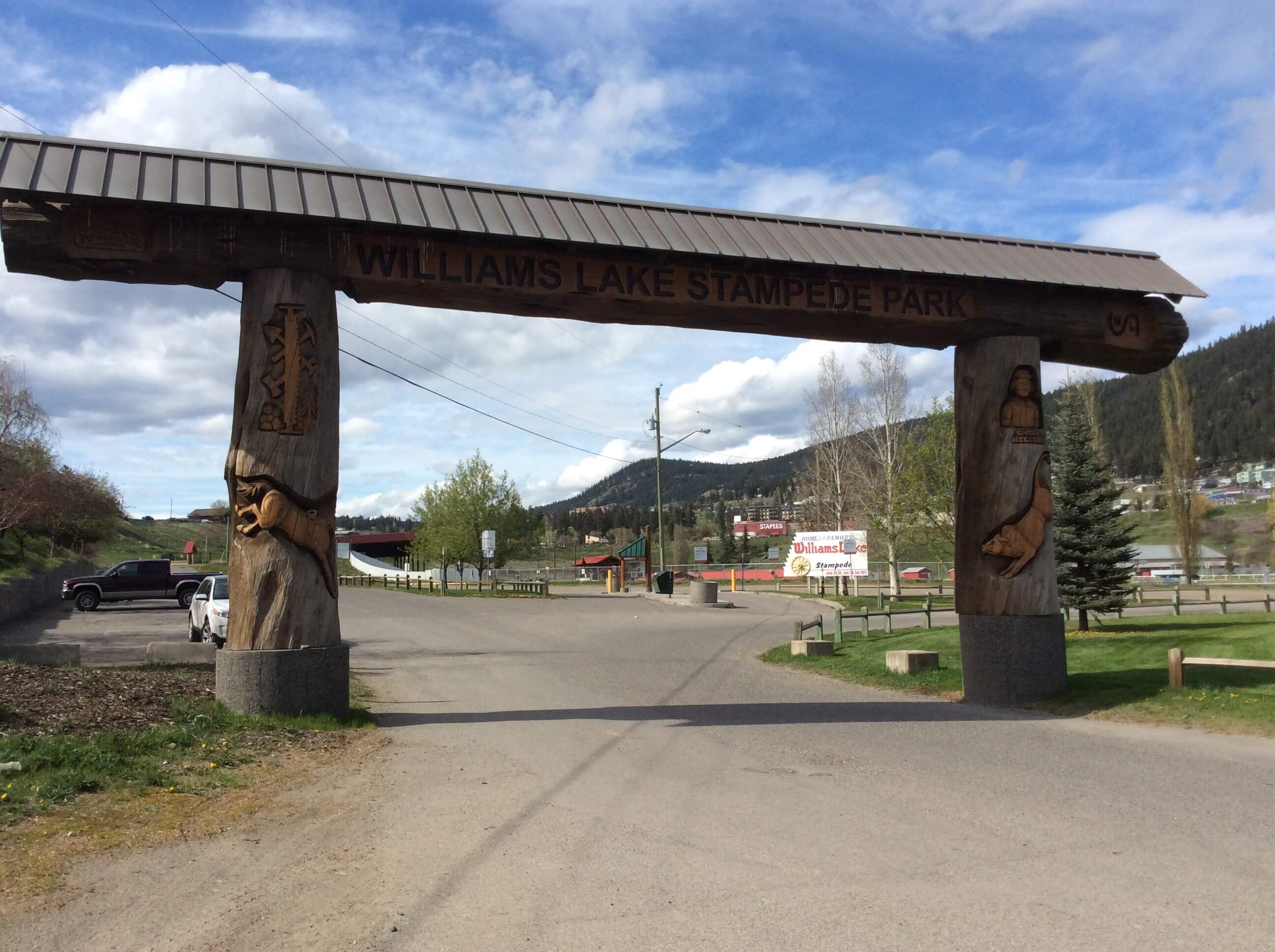 New gate to the Grounds by Pioneer Log Homes
The campground is right in the City Of Williams Lake beside the Stampede Grandstand. It's easy to locate and get big rigs around in. The campsite has 82 stalls with 8 pull throughs with 50 amp service for the large units. There are also 5 pull throughs with 30 amp service.  All sites except tenting have water, power and sewer connections. The washrooms are clean and modern. Showers are coin operated and allow 6-8 minutes of hot water.
The campground has a small, clean laundry. Since the camp site is right in town its close to all the amenities of a small city.
On line reservations are allowed at http://www.williamslakestampede.com/campground/.
The 91st Annual Williams Lake Stampede is June 29th to July 2nd, 2017. The Stampede is famous for the Mountain Race. It's been modified since the early days and no longer comes from high on the mountain. Still exciting though and a show of horsemanship.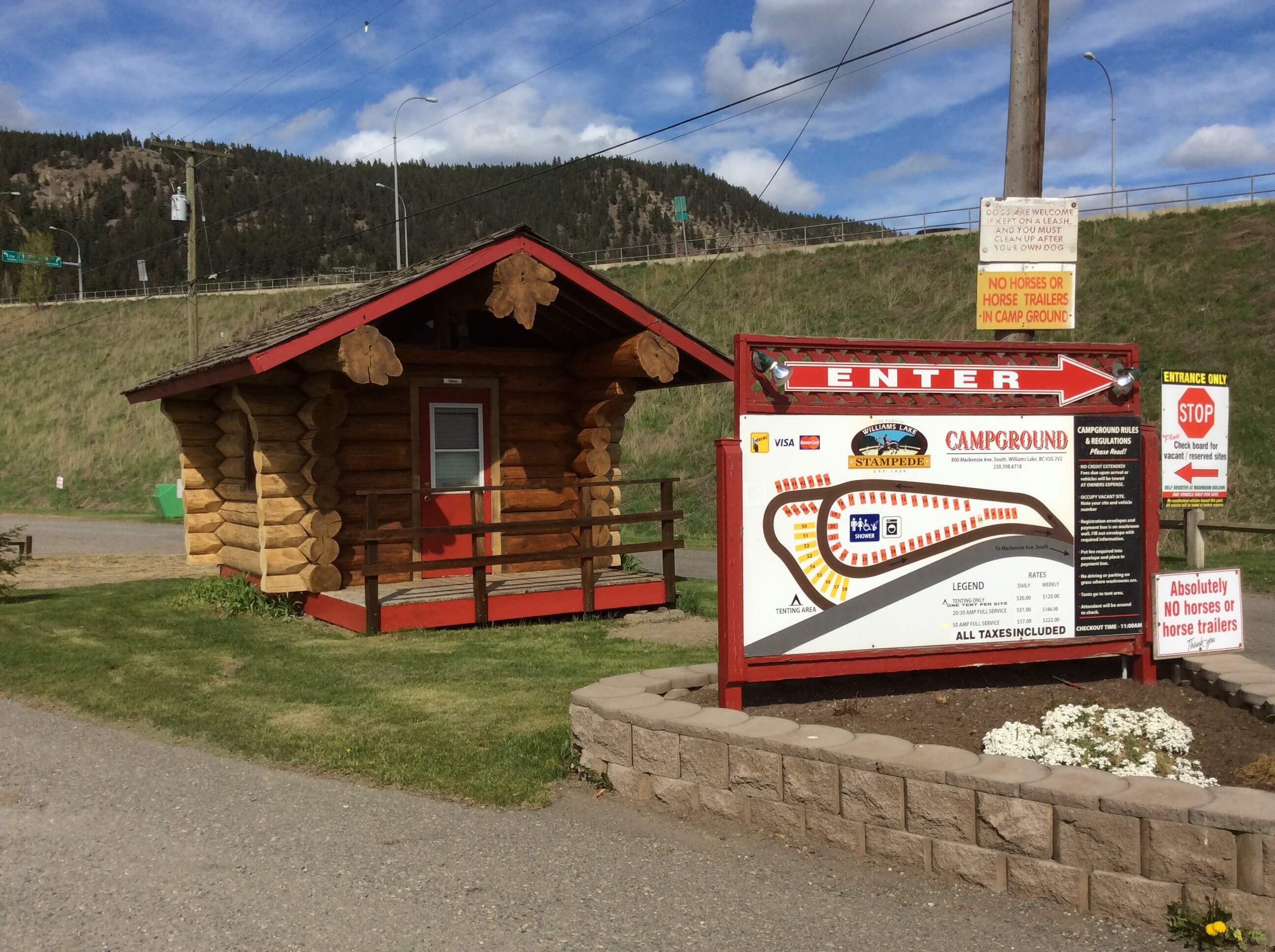 Office at the campground Gate notice the sign about horses.
Locals store their horses in one of the many on-site barns. Horses and riders are often visible. Carnivals and trade shows are also held on site through out the summer.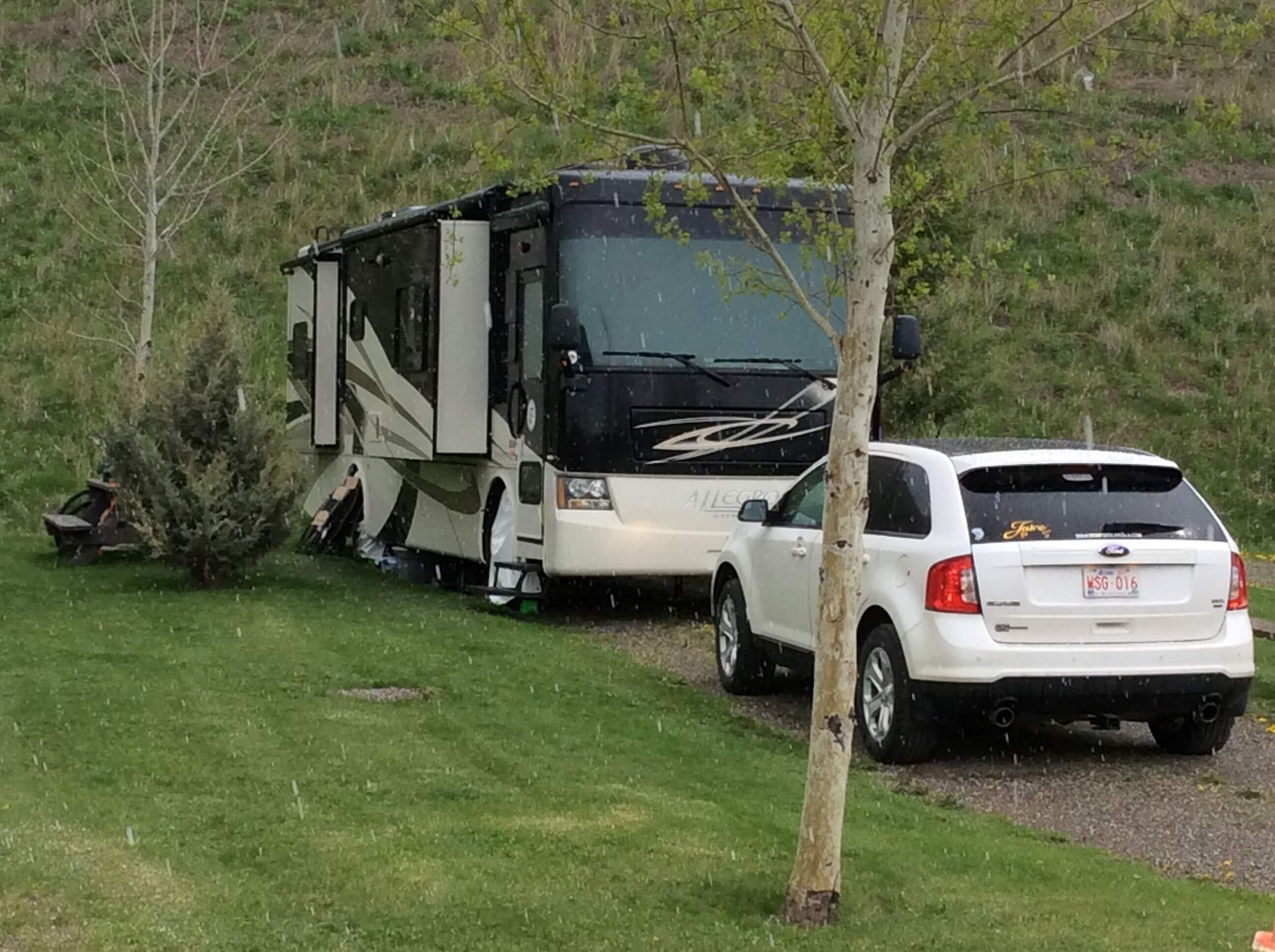 Our campsite
While you're in Williams Lake, take a drive out west to the Chilcotin. It's a beautiful, fascinating area. It does help to have a guide to hear more of the history of the area. It's home to the Gang Ranch, one of the largest ranches in North America.
Also a must see is Barkerville, a gold rush town near Quesnel. It's a look to the past where cultures met and took gold from the ground.
I have to come clean, since we arrived and I started this post, we were offered the maintenance job at the campground. We're so pleased that we can stay in the area longer, visit family and friends and learn more about this fascinating, beautiful area of British Columbia.
. . .