The weather this week is beautiful and there's no shortage of campers. We fill up each night and empty out each day. The challenge is prepping for the inevitable winter shut down and not leaving things to the last minute.
We close to campers the Monday after Thanksgiving. We spend the remainder of that week preparing the campground for winter. If all goes well, it can be done in 3 long days. The thing is, it never goes well.
We also have to get our RV moved and winter prepped. Since it sits for several months, we always expect issues to fix last minute.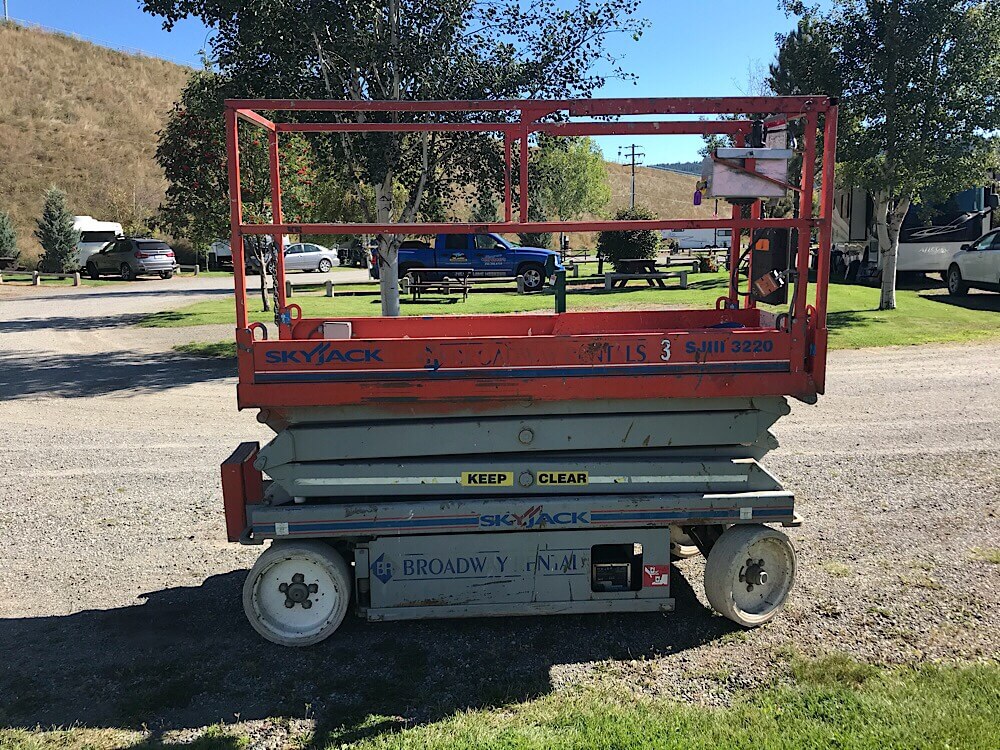 The lesson learned, don't procrastinate. So starting this week, we slowly remove flags, shut off irrigation and put some things into storage. We've also been doing some battery and Jack repairs on the RV. Never again will I be manually raising jacks laying underneath the RV on cold wet ground.
We've done the shutdown entirely in the snow. It's a cold, wet, miserable experience. We will never leave it to the last minute again.
Using the lift is kind of fun. It gives you a different perspective on the campground. Heights really bother me, but the job needs to get done. Here are some shots of our pretty, little campground.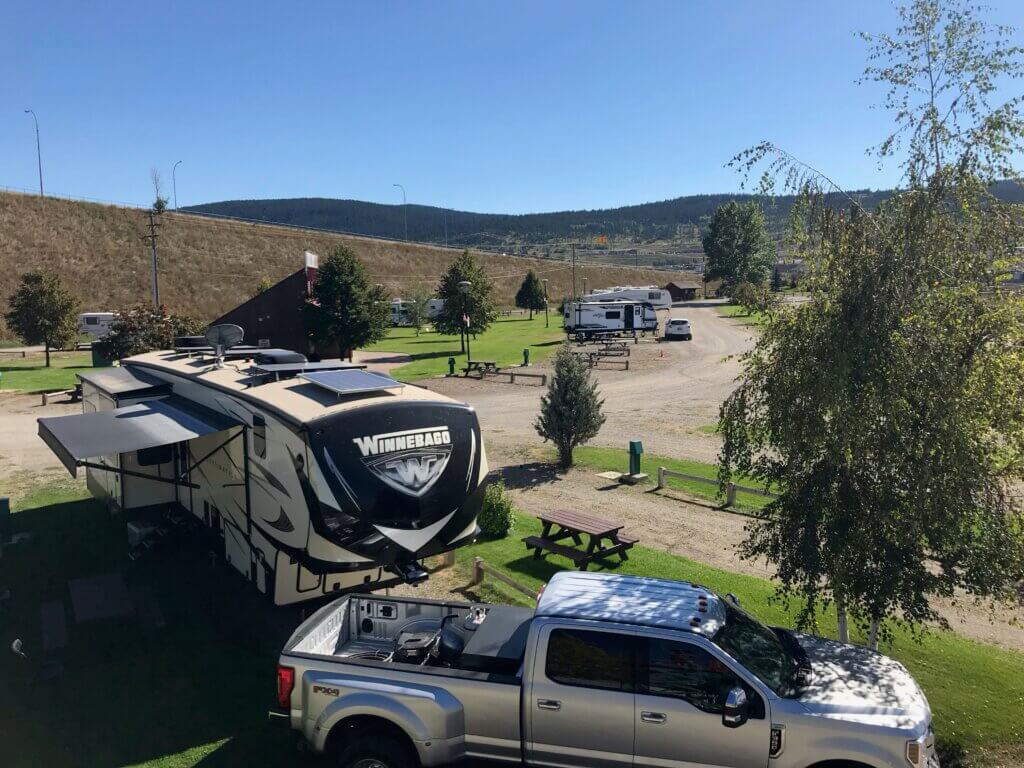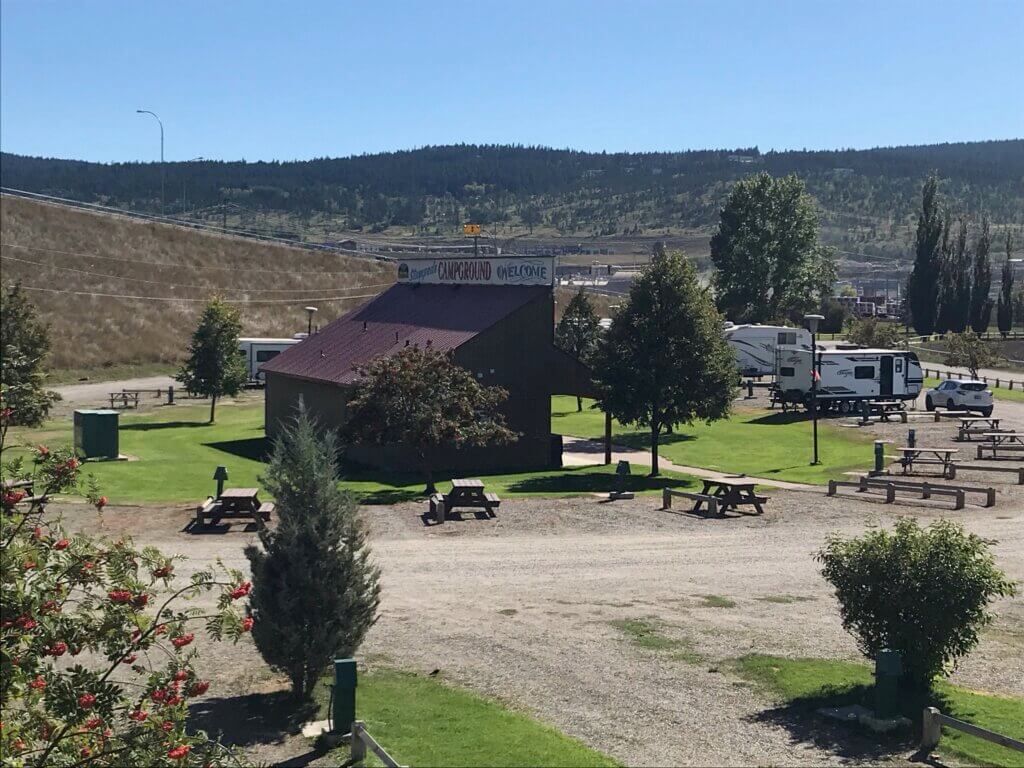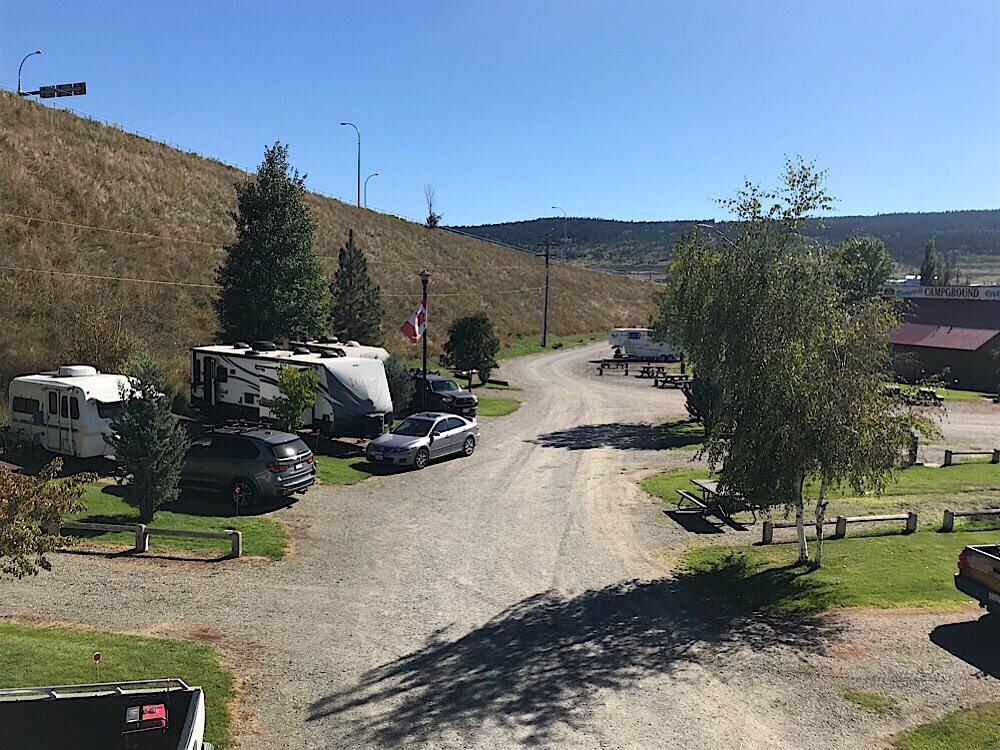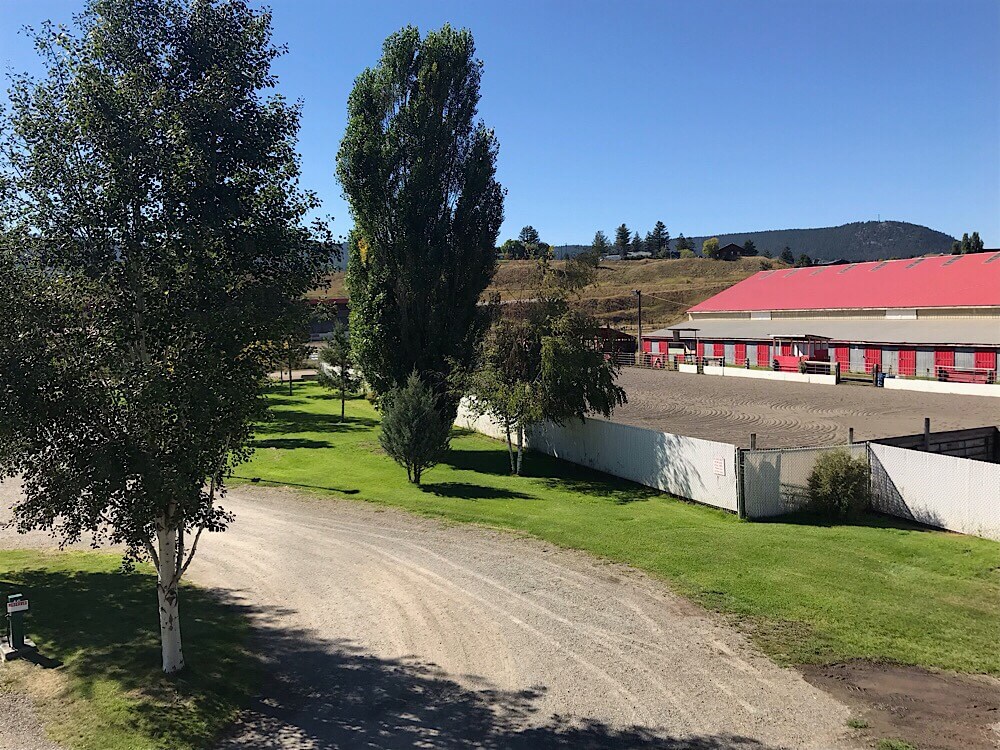 ---