This summer I really learned a valuable lesson. While working at the Williams Lake Stampede Campground, we experienced the Williams Lake Stampede. The Stampede is run by a volunteer board and hundreds of volunteers contribute their time. It's a significant rodeo and brings a lot of visitors to town. The members on the Board contribute their time all year round to meetings and work bees. Then they work long hours during the Stampede. During the event, literally hundreds of people donate their time. I was inspired and want to find similar endeavors.



That commitment from so many people that had so much effect made me think.  When I returned to Cochrane for the winter I joined a local organization that promotes our towns history and educates residents (CHAPS), Helping Hands, Light up Cochrane, and Cochrane Santa Claus parade. I get something different from each but the consistent thing is helping where I can and meeting a lot of friendly community minded people.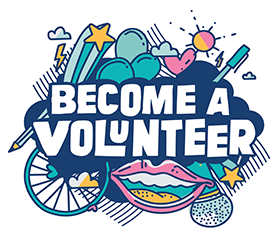 Yes I get a feeling of satisfaction helping out, I  meet a lot of new friends, I learn more about my community, I learn new skills and I grow as a person. It's important not to over commit but I recommend volunteering to any organization that makes your community better. Feel free to get in touch if you want to learn more about my experiences.
The Town of Cochrane has an interesting page if volunteering is an interest. The page lists a lot of opportunities as well as more reasons for getting involved. Get out of your chair and get involved.
— End —