I've always thought having a connected Home would be cool. We used to go to a lot of show homes and how intelligent they were impressed me. I saw controlling alot of features from a panel. Nice, but costly and not that convenient.
But the cost of a new build with that technology always struck me as too much to pay. So we've searched for more affordable solutions. I say we but it's mostly me. But my wife recently gave me the best birthday gift of Google Home. What a sweetheart!!!!! It was her idea too, with no prompting from me.
We started a few years ago with no real plans in mind; just with the overall goal that it must be affordable with no major renovations required.
Nest
We discovered Nest first. We were moving in so we had some repairs to do. First thing was to replace the old thermostats. I wanted a modern appearance and the ability to create schedules to control our utility costs. Nest thermostats fit that need and allowed for remote control. I'll talk about security later.
We had some electrical issues, what old house doesn't. Our electrician suggested replacing the existing smoke detectors. Nest also has combined smoke carbon monoxide detectors with the additional features of built in night lights. As you walk around the house at night the detector will automatically turn on a night light. We have three of these devices in the house.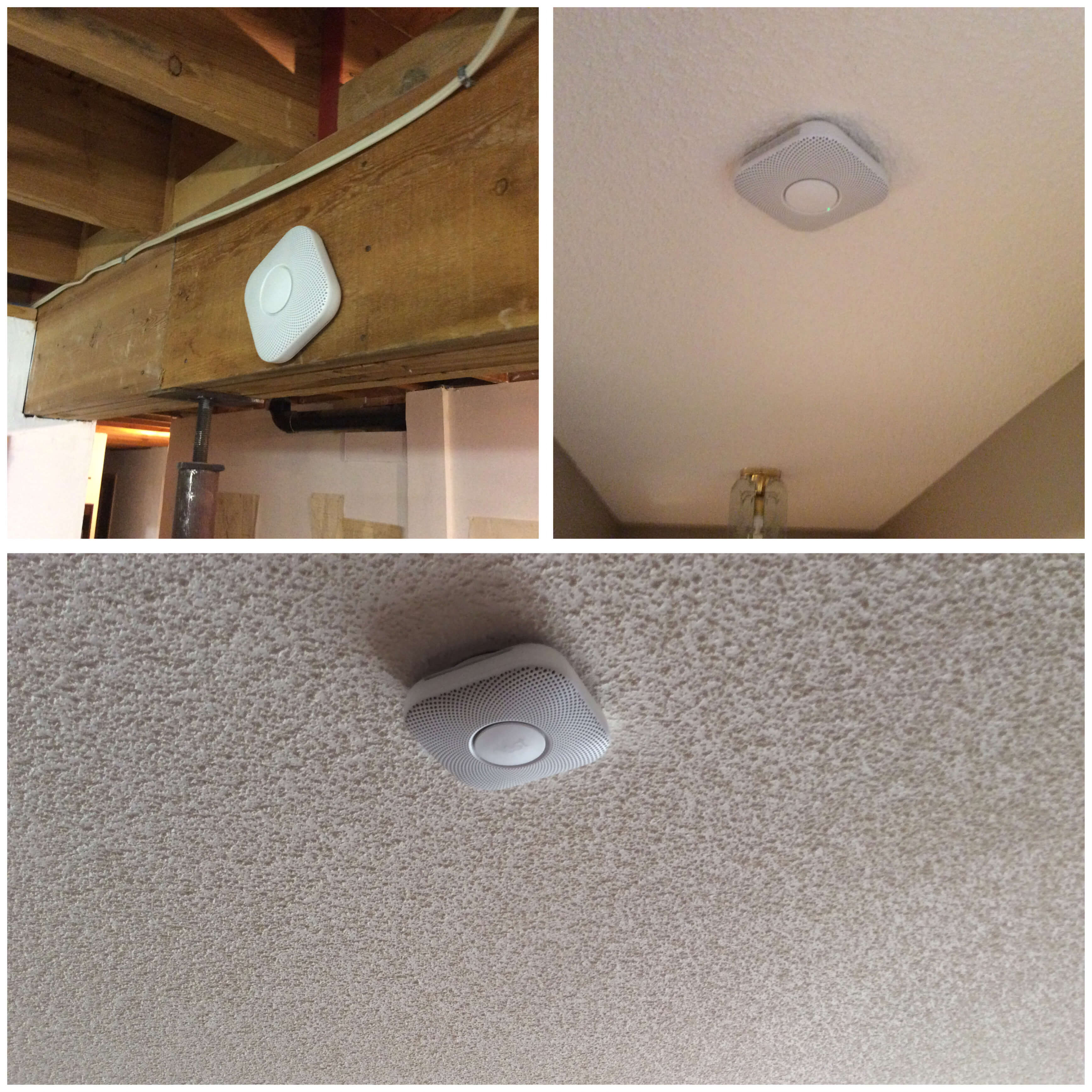 We also have a couple of Camera's that are pointed at the exterior doors. We can monitor the comings and goings at our doors no matter where we are.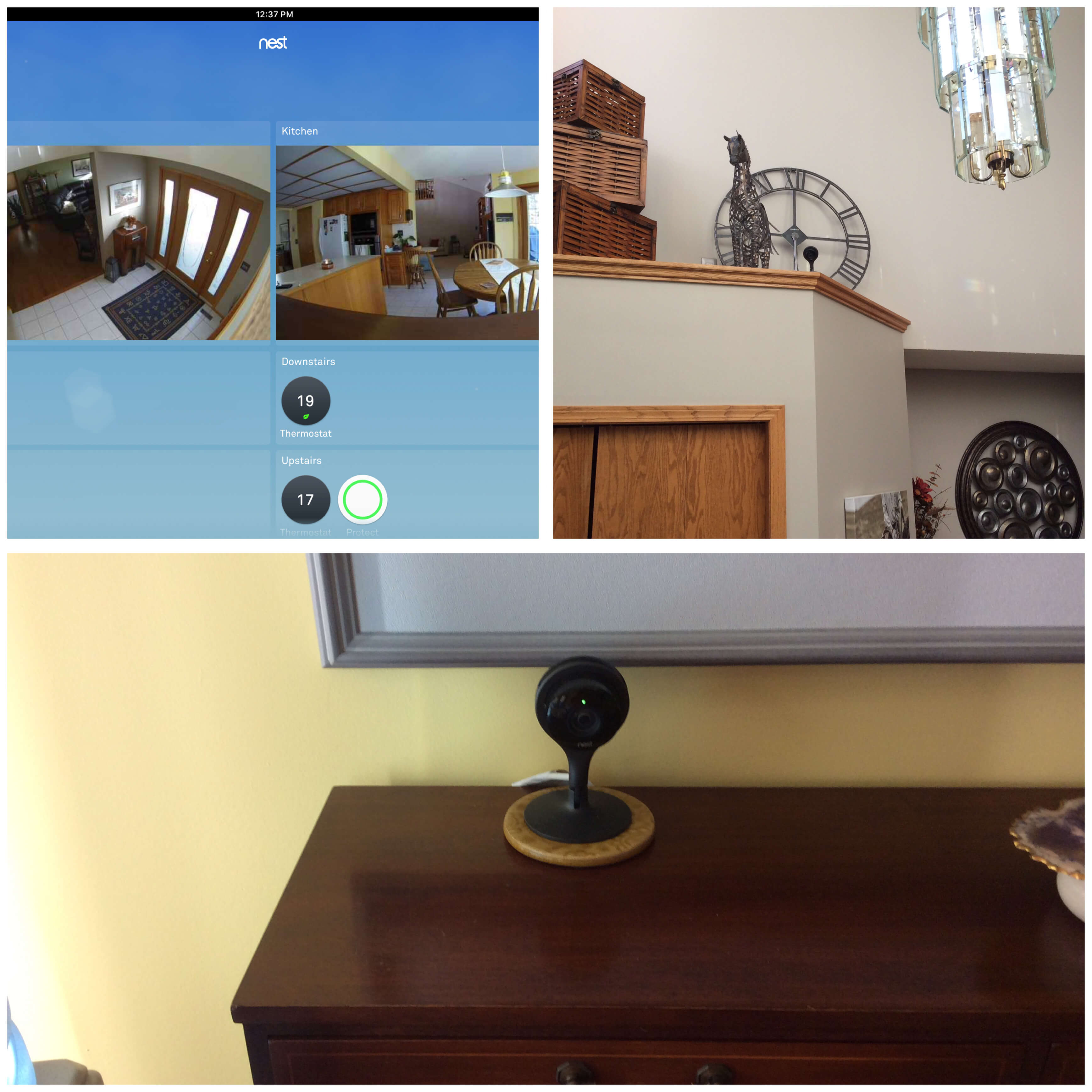 Legrand Light Switches
We wanted to update the appearance of our home and make it ours. I first discovered Legrand because of their unique appearance. Then I thought about the features that can be added. We settled on adding dimmers, fan switches and automatic lighting to some of the rooms. Our main floor bathroom will automatically turn on the lights as you enter and turn them off when you leave.  It's handy for guests and at night.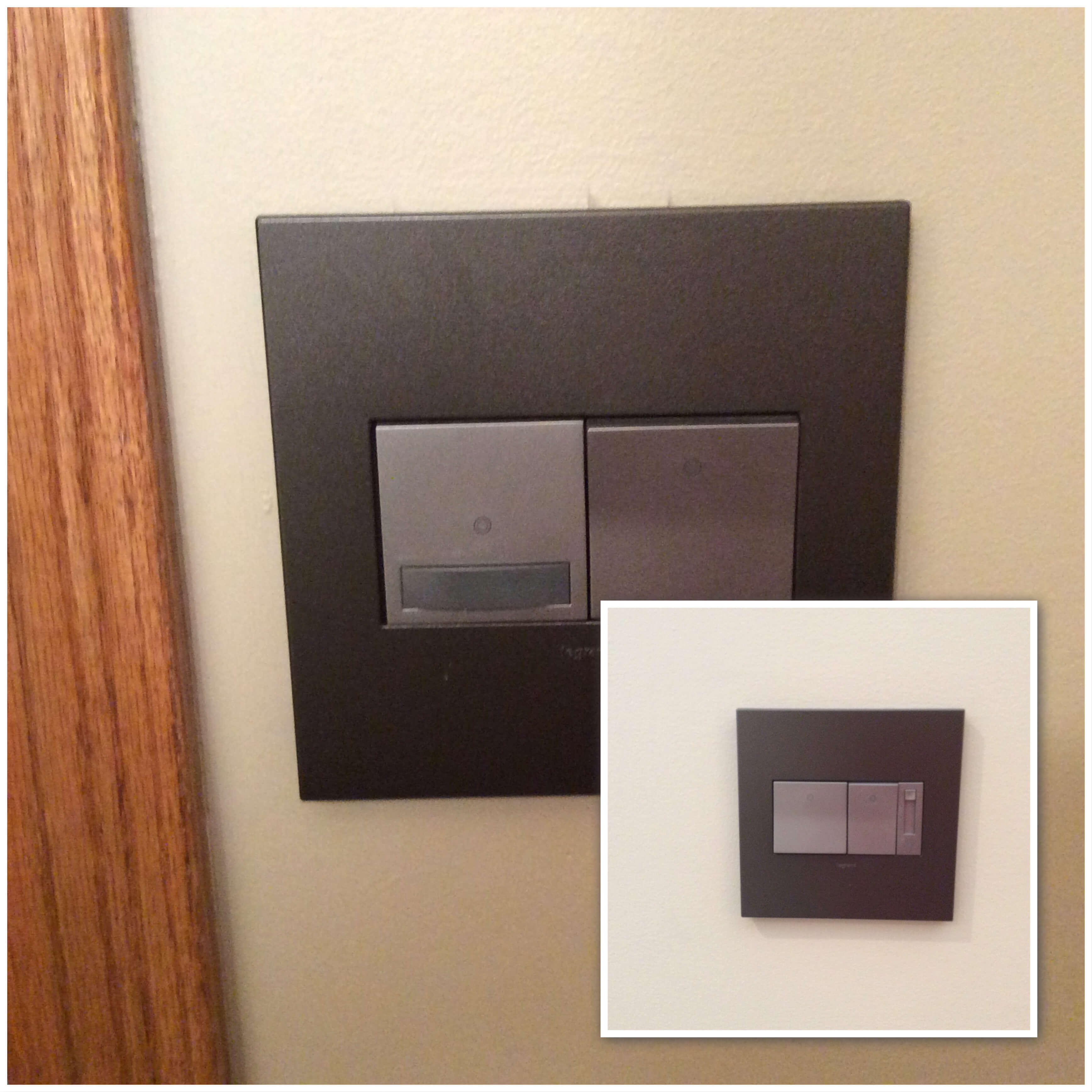 Google Home
Thats where we stood with our home automation for a couple of years. Then Della discovered Google Home and I got one for my birthday and a couple of Google Mini's for Christmas. They were all easy to install. Once the first was installed the second and third took on the same settings. I love this concept. They were affordable; especially on Black Friday or Cyber Monday. They did not require home renovations. They are instantly useful. I especially like having music playing in all the rooms of our house. Just create a group and all the devices play music. You can also just play music in the room you're in. They are voice enabled. So from your chair or bed you can control them. You can also connect devices from other manufacturers. The list is pretty long. The one I found had an immediate use is Hue Lights.
The feature I like best is in the morning. I can tell Google to turn up the heat on both furnaces. I can ask it to tell me about my day. It replies with the date, time, appointments on my Google Calendar and starts the news of my choosing.

Hue lights
I always think about lighting in terms of convenience and security. Sometimes fun. Hue lights fit those bills. Several of our lights are now voice enabled and connected to Google Home. We can turn on lights in our bedroom or family room with voice commands. I did elect to install a colored Hue light in the Family room. Costlier than LCD bulbs but they do say they have a long life. We'll see. Using voice commands we can change the color of the light. It's kind of fun when watching sports. Our red light didn't help the Stamps at the Grey Cup but maybe next year.
Integration with Google Home is accomplished by installing a Gateway. I started with a Startup Pack that included the Gateway and 2 bulbs. Super easy to setup and done in an hour tops including integration with Google.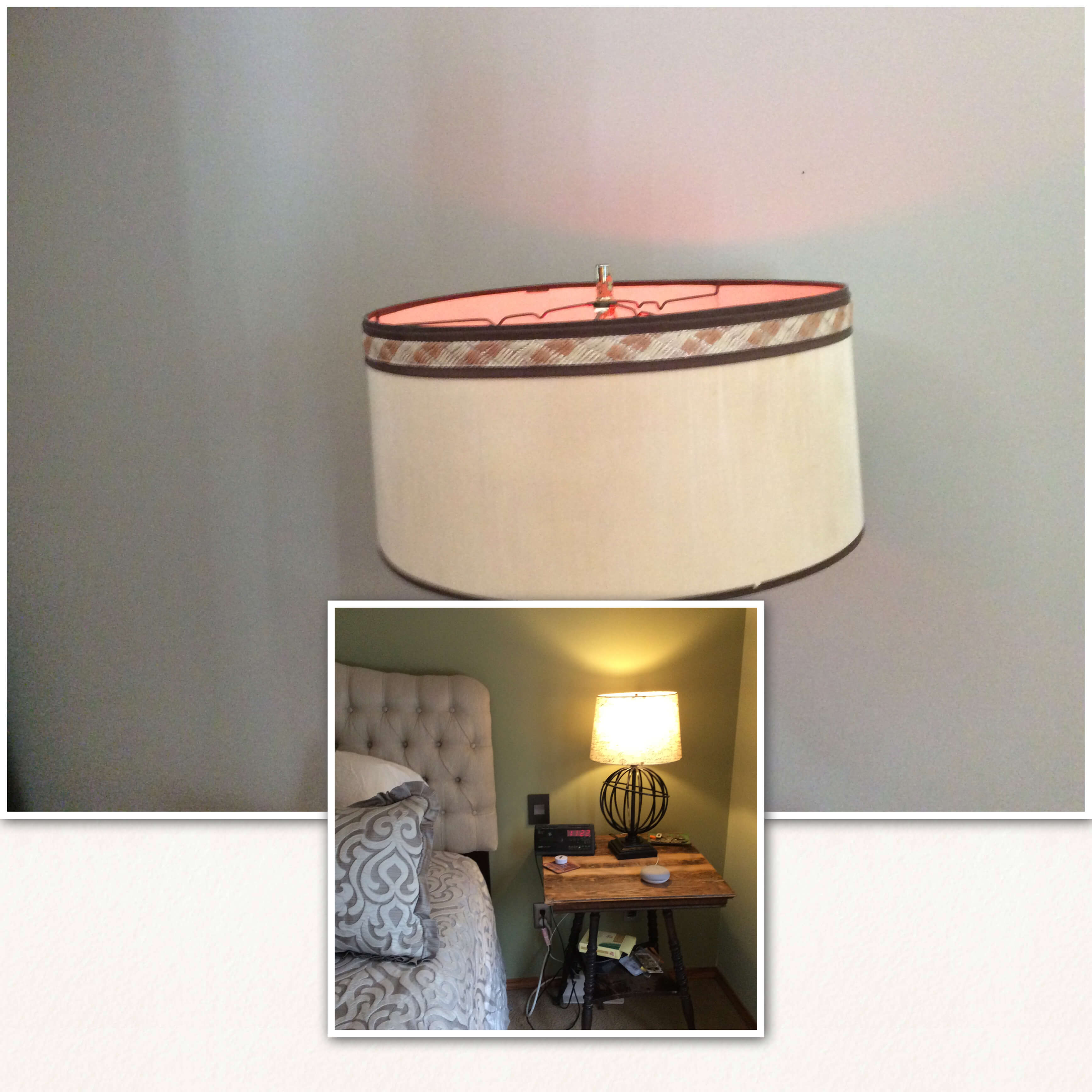 Tower Garden
We have a hydroponic indoor garden called Tower Garden. It supplies us all winter long with fresh vegetables for salads and smoothies. It's lights and pump are all controlled by timers so I don't have to intervene.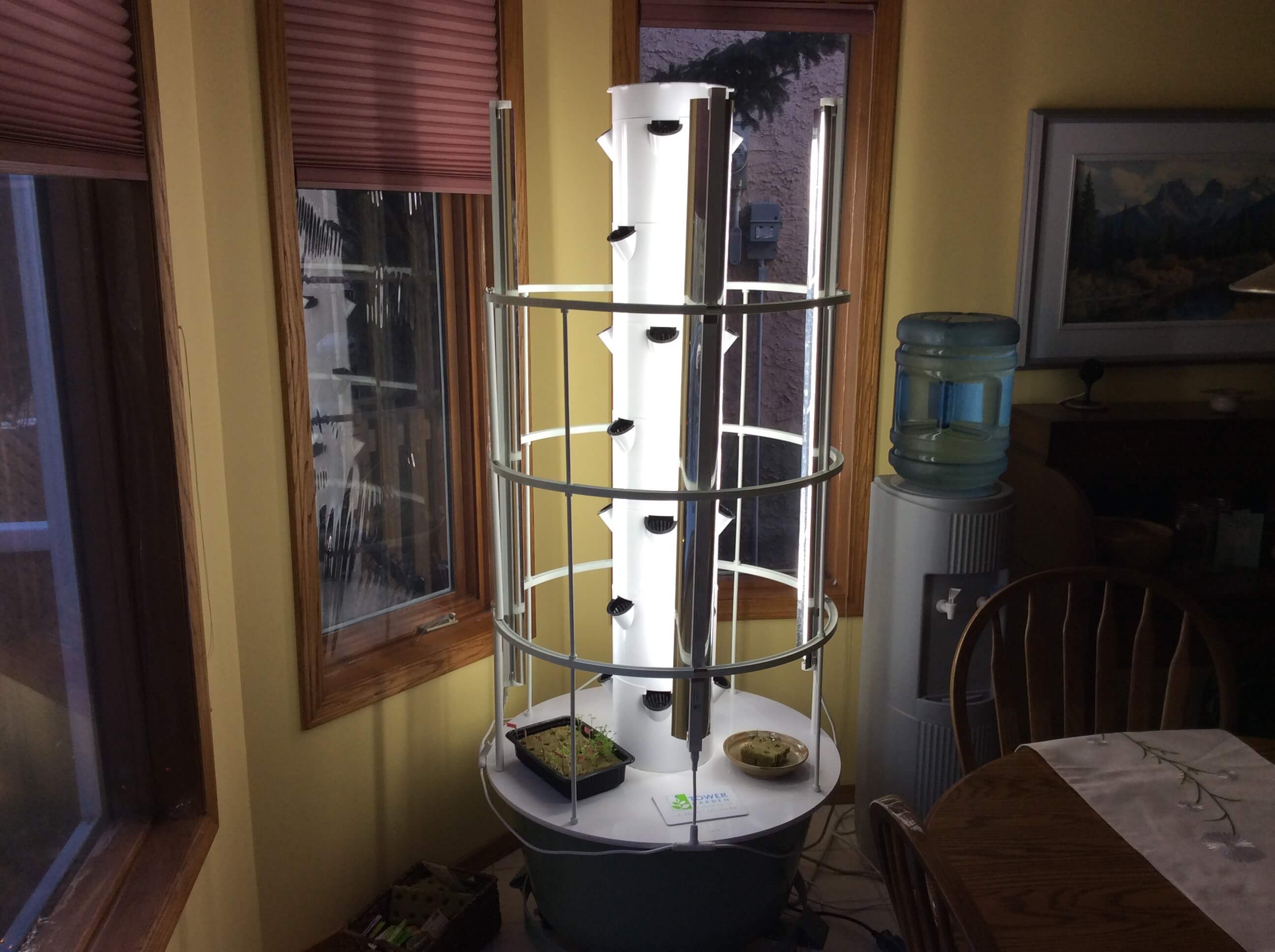 Security
It's troubling to think about being hacked and putting personal information on the Internet. With any connection you establish check out the companies terms and conditions. Certainly protect your connection with a router, VPN and virus software. Then proceed as you see fit.
— End —