12 years ago I had a heart event. Of course, it changed my life.
I had to re-evaluate what's important to me. Should I continue eating poorly, not getting enough exercise, not enough sleep, not drinking enough water, letting stress build up and dying in my late 40's.
Does that sound like an overstatement? It's not, it's the path many people are on. It nearly happened to me. I thought change would be hard. It's not, it's only a mind set. Pick what's important to you.
I see so many men on the same path. I'm concerned about women as well but believe I can better influence men.
I remember a patient when I was in the hospital. He was on his second heart event and was ordering double food orders at the hospital. I did not want to be in the same boat as I could I am imagine him on his way to his third heart event.
I took a year long health and diet course which set me down a path and opened my mind. Then, I was introduced to a product and a company whose values I admire and have influenced my own. This is not a sales blog so enough said on that.
Recently, I found another tool. I often find his advise valuable and share it. He agrees that change is necessary but not that hard. Take a look at www.dontchangemuch.ca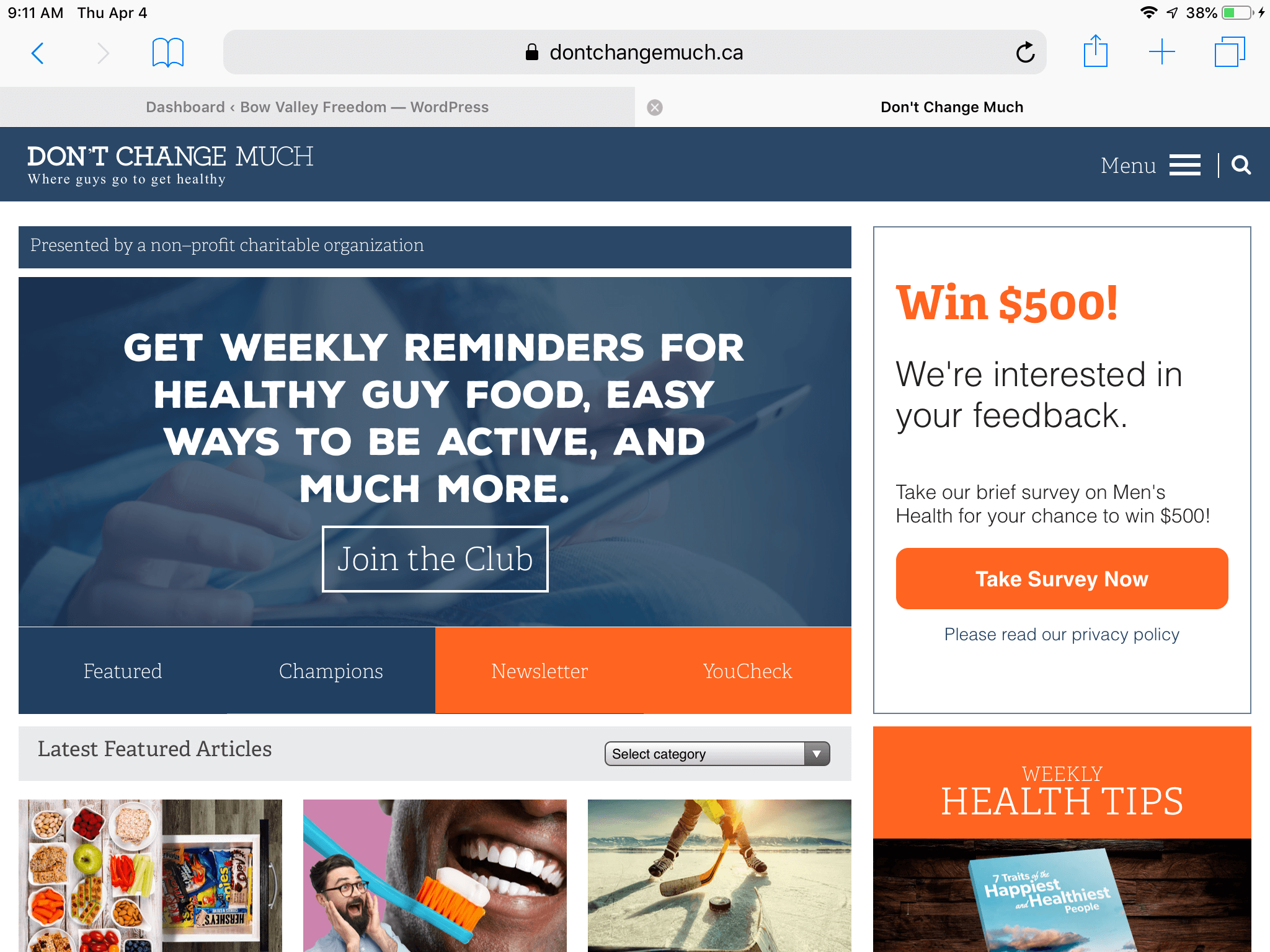 So pick what's important to you and get started. Early is better but it's never too late. If you want to talk, get in touch.