Just north of Cache Creek, BC a friendly motorist told us we had a door open. This is something I check before I move so I knew something was wrong, sure enough, the "skin" on the door peeled back. Theres nothing to be done in Cache Creek that time of day so we duct tapped it up and kept an eye on it.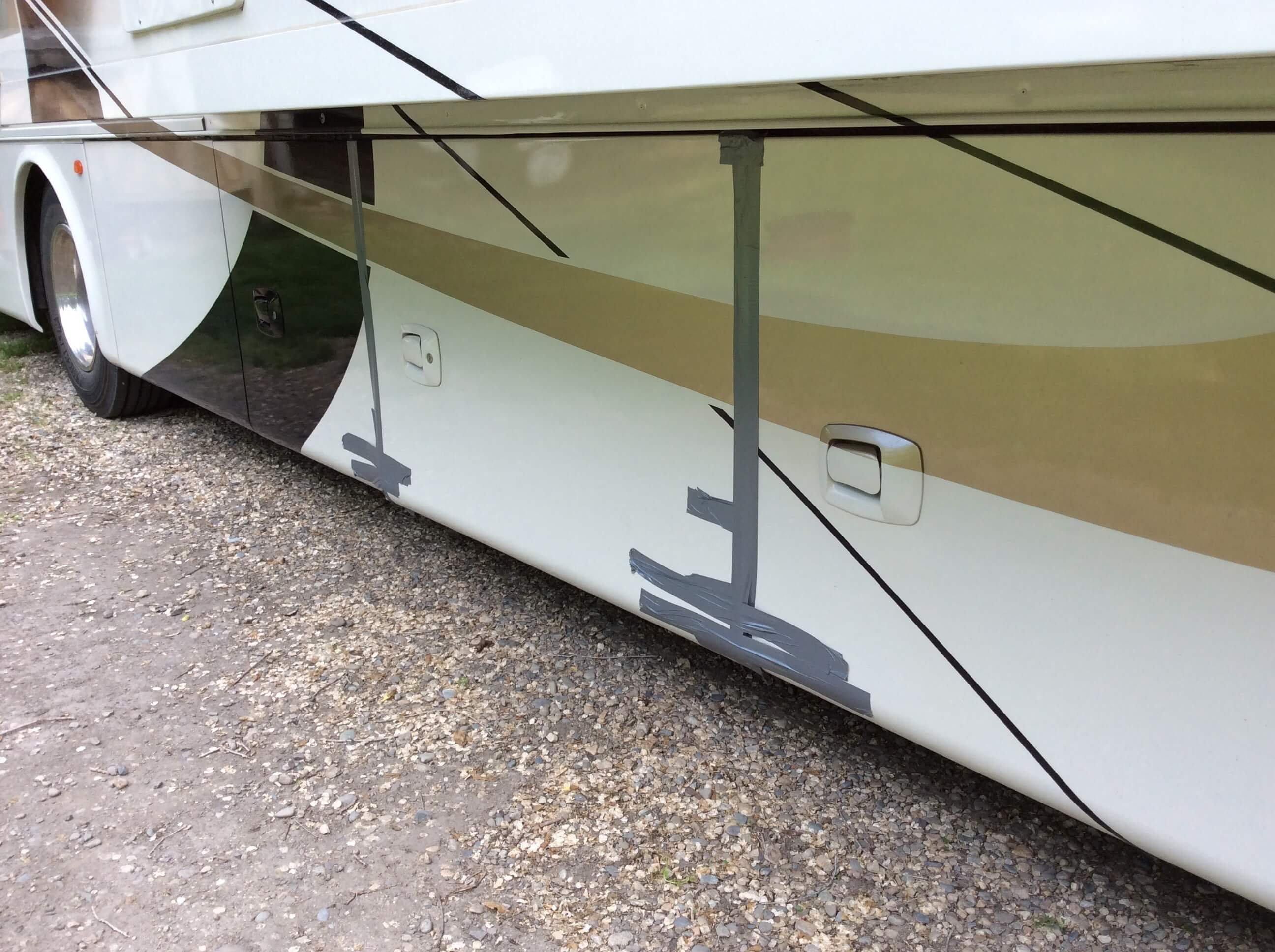 The day was getting late so we diverted from Pencticton to Vernon so I could get some rest. It was late in the day so finding a place for the night took some effort. We found a place on Swan Lake that would do for the night. Yeah.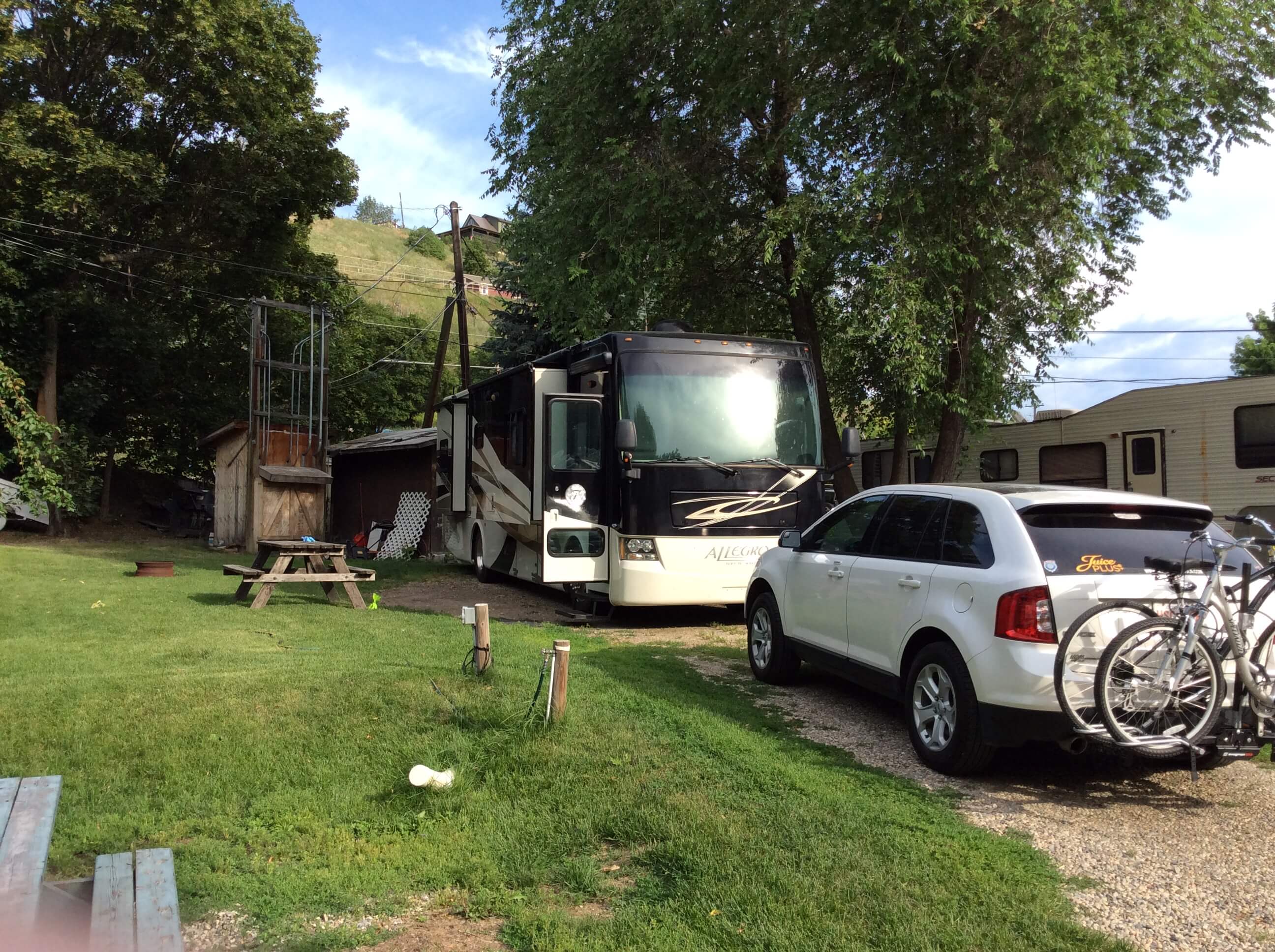 Della's father Maurice was travelling with us. He decided to stay with sisters while we concentrated on repairs. The next day we continued on to Pencticton hoping Mid Town RV could help us out. The repairs were holding but didnt look like they'd last all the way to Candle Lake, SK or even Balzac, AB. Shane and Tom at Mid Town thankfully helped us out. The skin is back on and looking good. It was another long day but we were in our own RV and our own bed that night in Penticton. The repairs put us off our schedule so we will miss a meeting in Kelowna but we made up by visiting friends in Pencticton.