Working from home for yourself is not like working in an office. You have to set aside time to work on your business without distractions. Sounds simple, right?
My, there can be plenty of distractions to get you off track. Housework, children, the door, pets, family, phone, social media, the list goes on and on.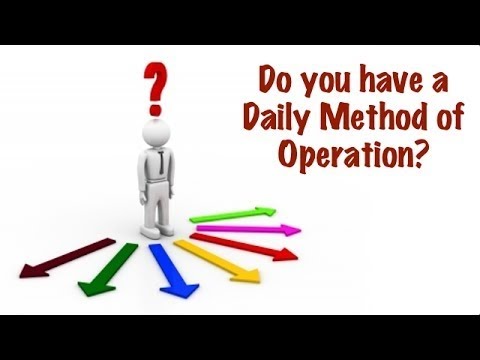 We've struggled with devoting time to our business for a couple of years. We've tried themes for days and fixed schedules. We are semi-retired now and when do we do the things we want to do to enjoy ourselves?
I did some research from some of the thought leaders I follow as well as very successful people in our team. Here are the highlights.
From Eric Worre
DMO has Massive power to build your business
Cornerstone skill for successful people
Skills need to be duplicatable. Success doesn't matter, duplication does.
you won't build momentum if your DMO changes monthly
From Ray Higdon
Consistency is key
Be happy and grateful
Start day positively
Take time for personal development
Check email social media later in the day. Don't start your day with social media.
Practice gratitude
From Stacy Whitmer
have time for personal development
Be intentional with your time.
Develop daily themes
Use a Memory jogger
Be friends of your social media friends
Ask friends for recommendations.
Always send personal invites to events

From Alisa Herriman
Alisa asks herself these questions Sunday evening and from there develops her weeks DMO.
who do you need to follow up with
who can I meet with one on one
what is your customer care plan this week
who in the team needs help launching
what dates are open for more parties
what is my new customer goal this week
who do you want to connect with to join the team
what is my upline coaching call scheduled
what am I plugging into this week
Our own DMO is explained in our training video:


We hope this has been helpful. If so please like.