The rodeo infield is used several times a year by Carnivals. It's amazing to watch them move in and hours later be ready to go.
Earlier this week, the largest carnival I've seen, West Coast Amusements arrived. They got to work right away and took 2 days to complete setup. They were very organized setting aside space for staff trailers, towing units and finally their midway. They looked to have about 40-50 people working.
We've been impressed with this carnival. Often we have trouble with noise and other types of complaints. Not with this group, when they shut down the site is quiet, the lights go off, and you don't even see staff.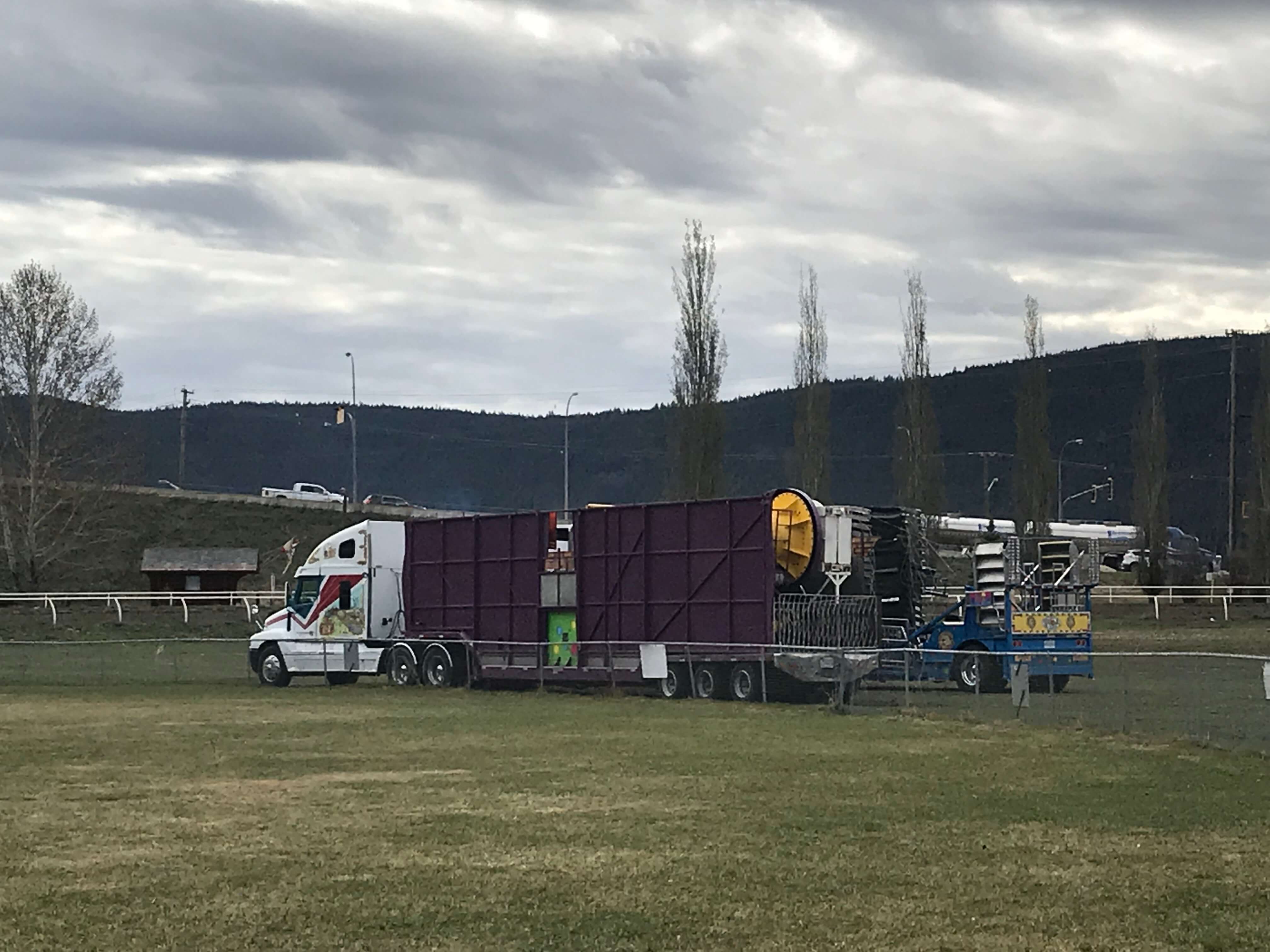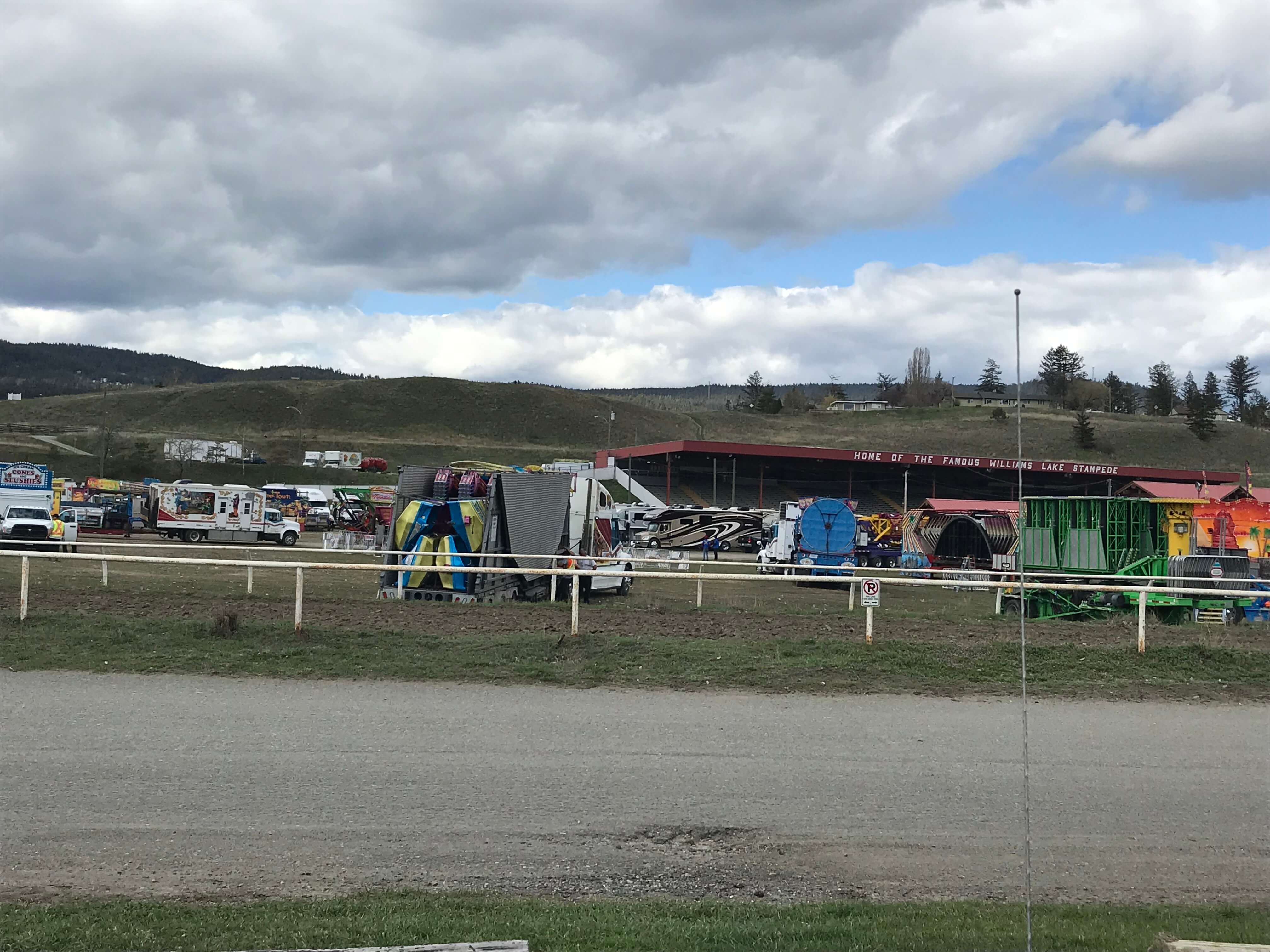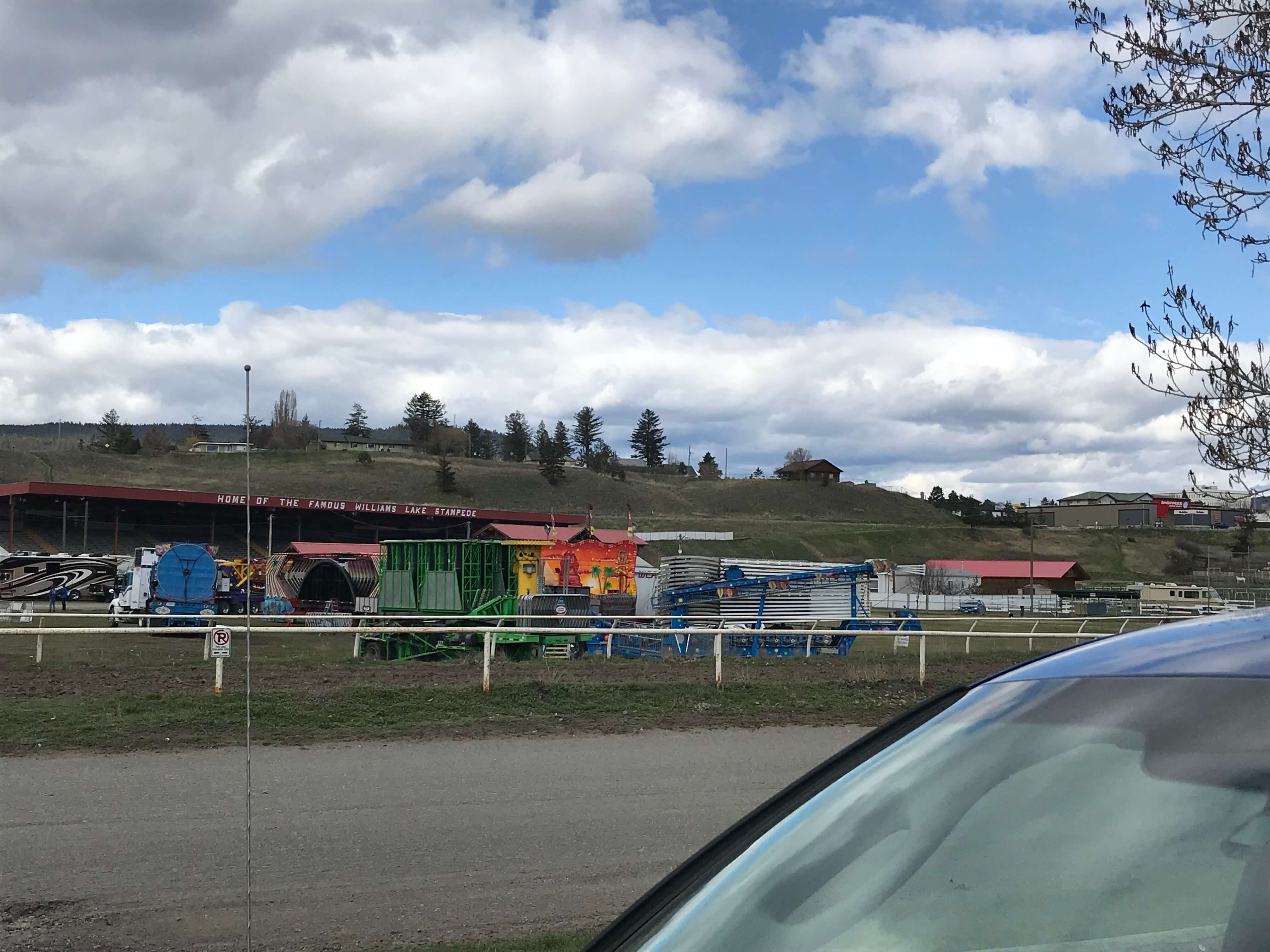 The first units arrive.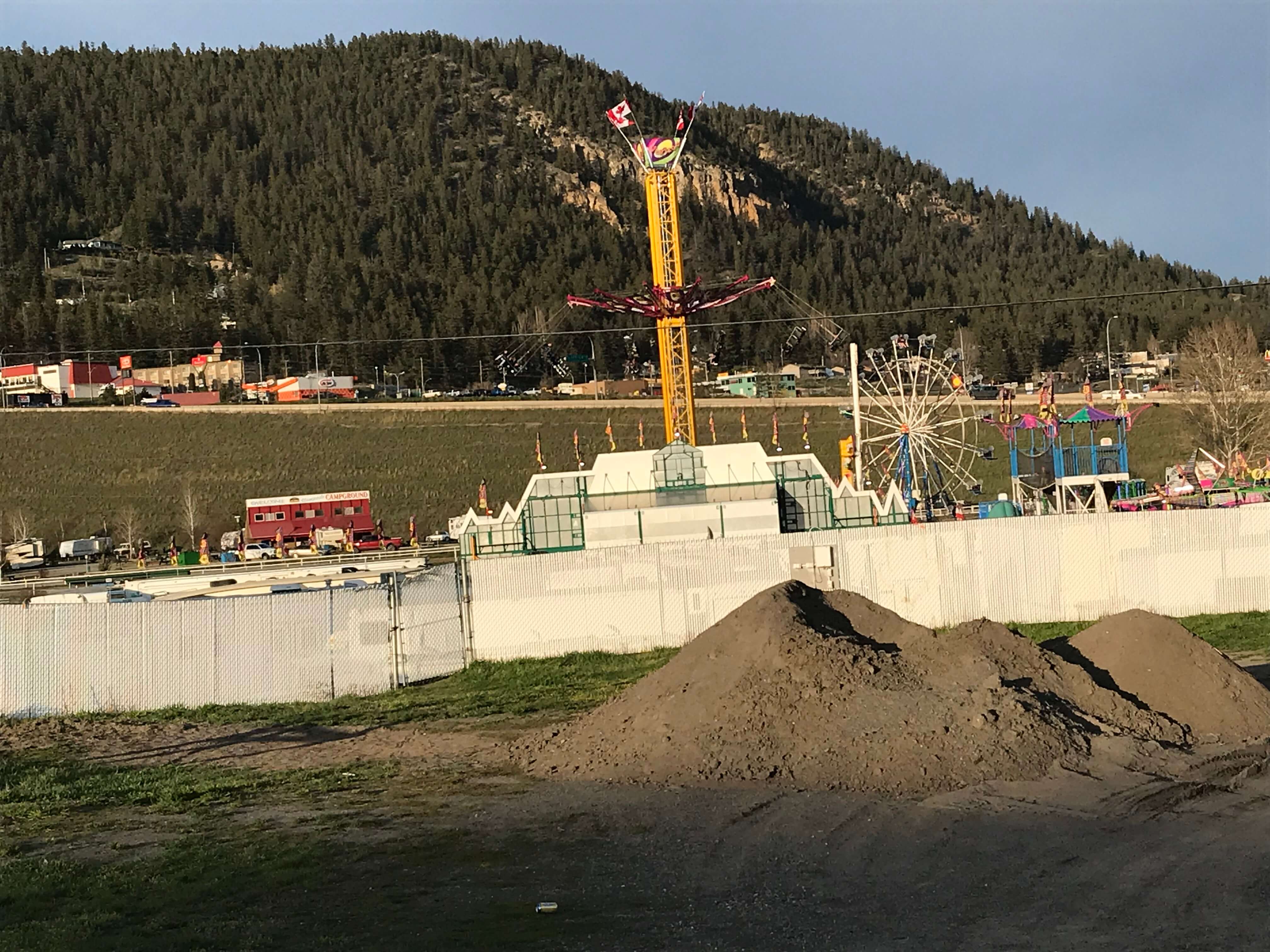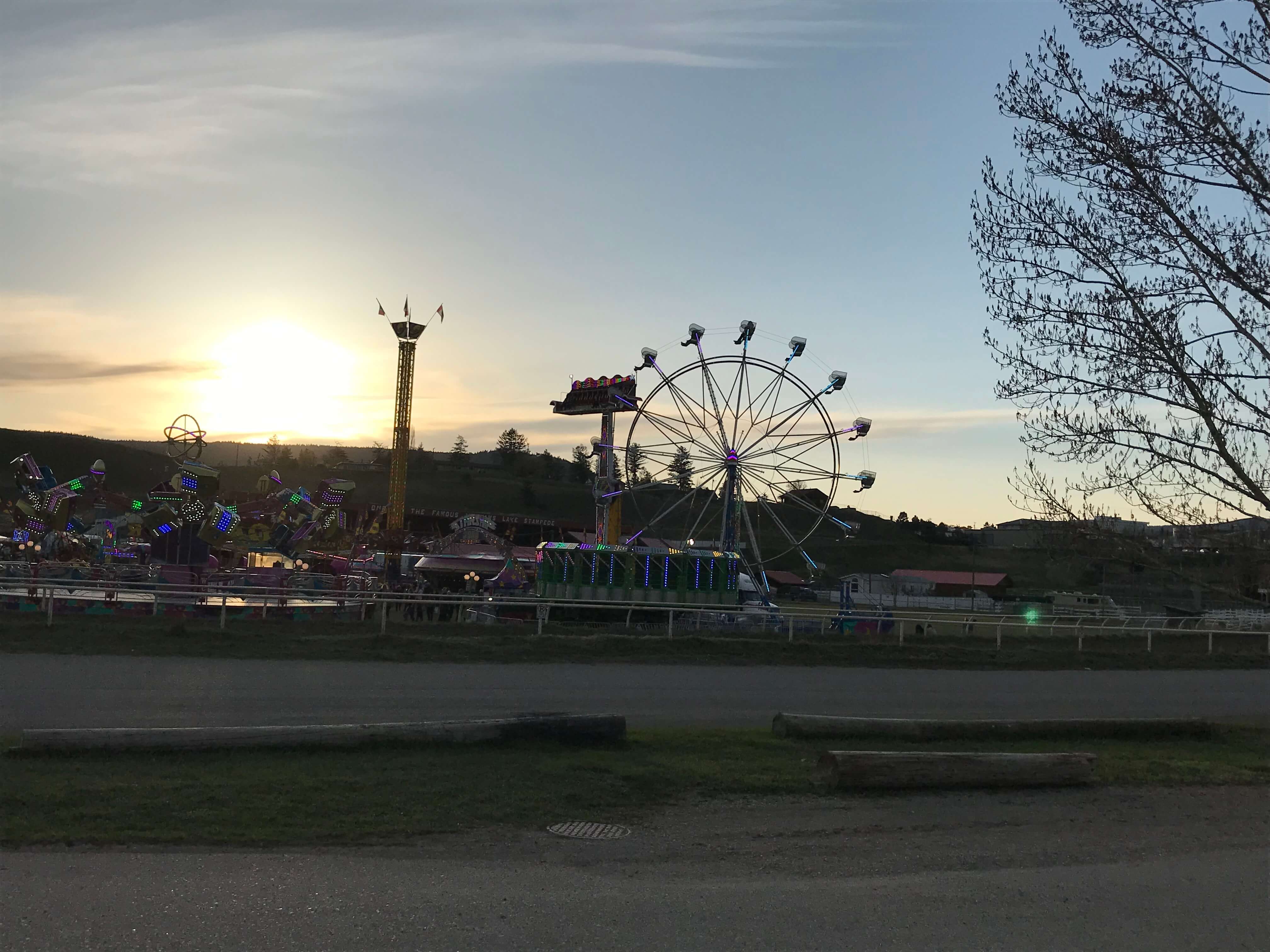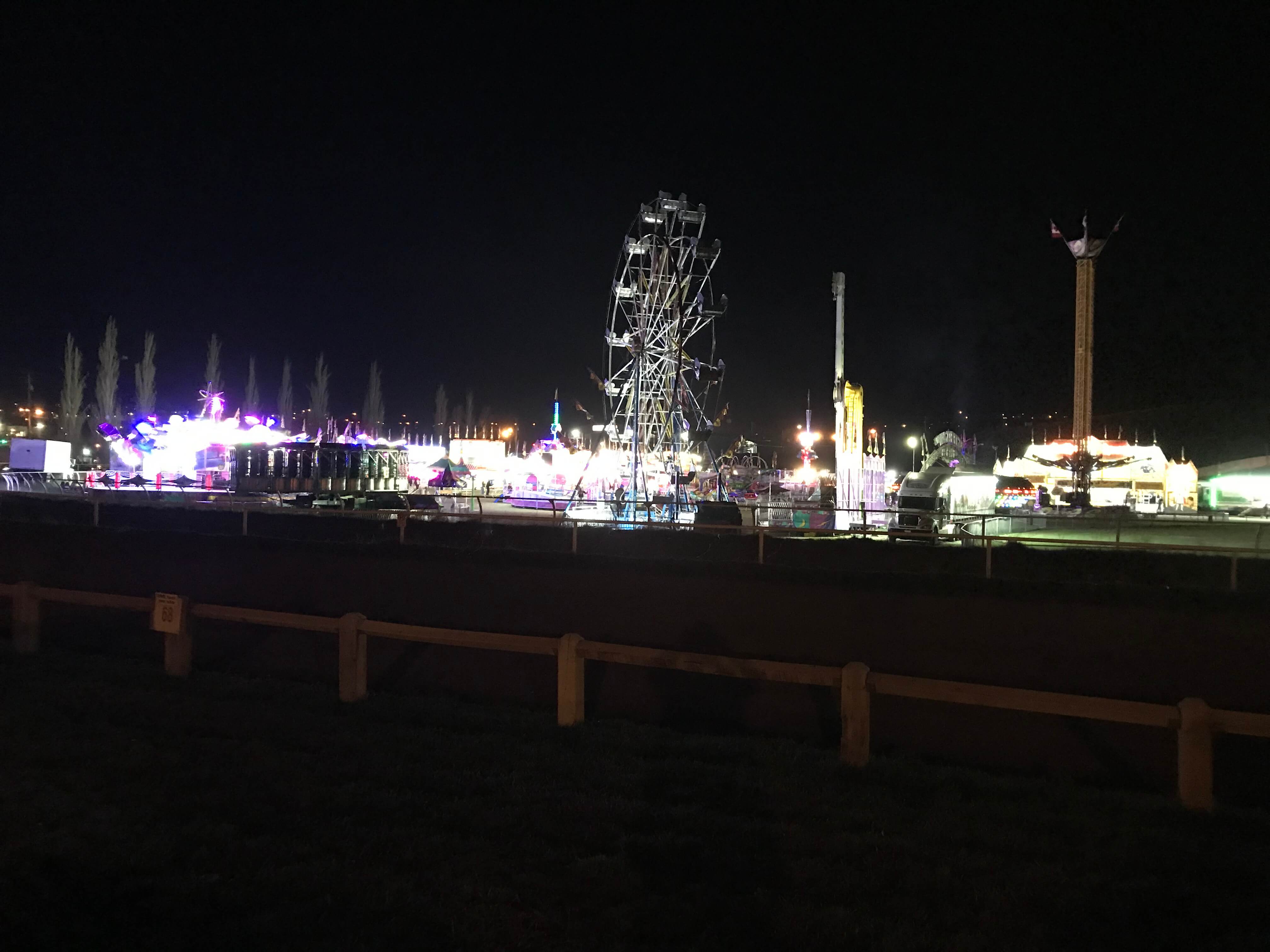 Setup complete, ready to open for the weekend.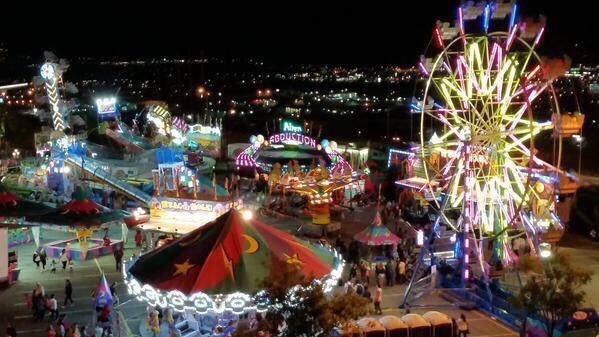 West Coast Amusements aerial publicity photo.